The BMW i3 received its motorshow premiere here at the Frankfurt Motor Show. If you recall, the i3 was launched in July in a chain of simultaneous launch parties in London, Beijing and New York. The design of the i3 is familiar, as it carries forward most of the exterior from the concept that was brought to the 2011 Frankfurt Motor Show.
A unique radiator grille, U-shaped LED headlamps and a "black belt" that runs between the hood and the tailgate, rearward opening "coach" doors, "stream flow" side contours and specially designed 19- or 20-inch alloy wheels are the external highlights.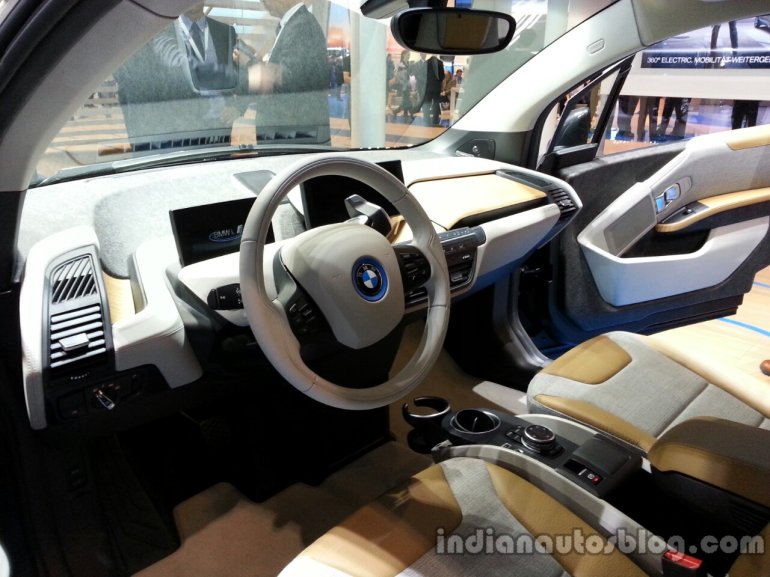 The interior of the car is appointed in leather and the three trim levels are Loft, Lodge and Suite. The entry-level Loft variant is well equipped with air-conditioner, USB/Bluetooth/mobile phone connectivity and a 6.5-inch display. Optional extras are GPS navigation, auto climate control, heated front seats and an electrically-retractable glass roof.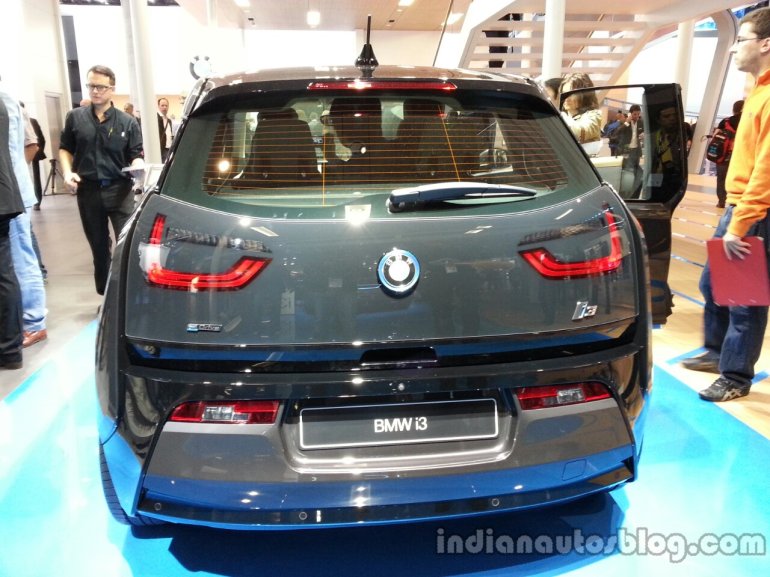 The car is powered by a 22 kWh lithium-ion battery pack and a 170hp/250Nm electric motor, paired to a single-speed transmission drives the rear wheels. 0-100 km/h is reachable in 7.2 seconds, while the top speed is 150 kph. On a single charge, the i3 can travel 130-160 kilometers. The i3 can also be specified with a two-cylinder petrol engine which acts as a range extender. With the petrol engine option, the range improves to 300km.
The 2014 BMW i3 is priced starting from €34,950 (30.03 lakh rupees) in Germany, £25,680 (26.21 lakh rupees) in the U.K. and $41,350 (26.97 lakh rupees) in the United States.
More details about BMW's 2013 IAA exhibits can be found in the press release on page 2.
BMW i3 at 2013 IAA Image Gallery
BMW i3 at 2013 IAA - Press Release
[can't view the press release? Head to Scribd]