Features minor styling changes.
The BMW G310R is being showcased at the 2016 Geneva Motor Show. The model features minor cosmetic differences compared the unit presented at the Auto Expo 2016 in India last month.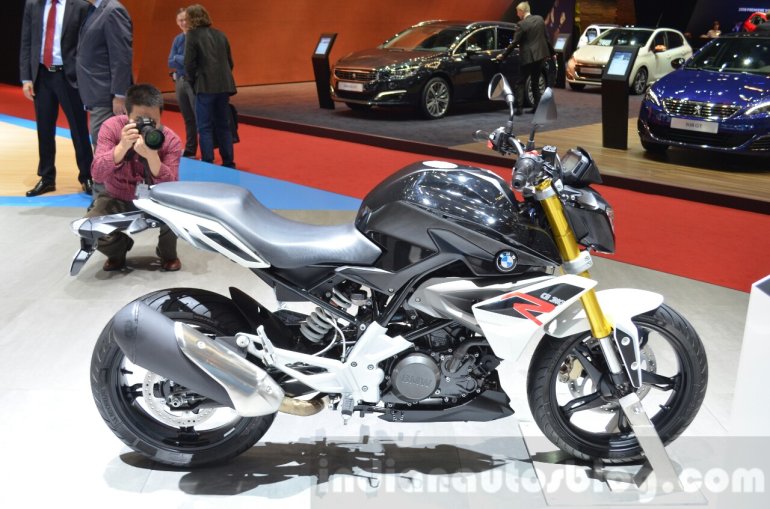 This is the first time the BMW G310R is seen with a black engine, while the all previous editions, at 2015 EICMA, 2015 Thailand Motor Expo and the Auto Expo 2016, bore a silver-coloured engine.
Likewise, this is the first time the exhaust canister of the motorcycle misses out on the brushed stainless steel end cap and the small protector that covers portion of the exhaust tube that connects to the silencer. Even the official photos of the G310R released thus far have featured the bike in the same guise as shown at the Auto Expo.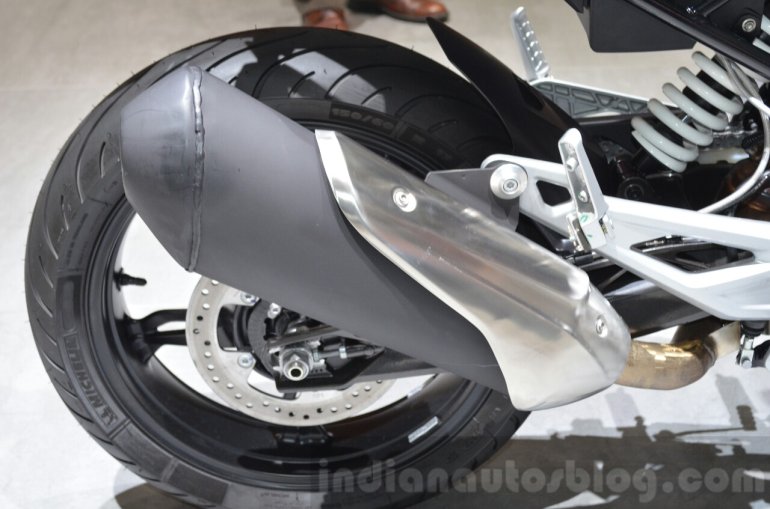 The rest of the motorcycle appears identical to the previous units that were publicly displayed. It is unclear if the bike hosts any mechanical change, like a different tune of the engine. BMW Motorrad hasn't communicated yet the details of the G310R's debut market or its price range.