Allows for different lighting effects for different driving modes.
BMW had revealed the M4 Iconic Lights Concept with the interesting Organic Lights technology at the 2015 CES in Las Vegas. The new OLED technology produces light from wafer-thin semiconducting layers of organic material, which have a thickness of just 1.4 millimeters.
[Can't see video? Head to Youtube link]
In a new video, people behind the project talk about the OLED lighting technology powering the taillights of the M4 Iconic Lights Concept. Here, the characteristic L-shape appears wide and uniformly illuminated; however, in Sports mode, a differently-shaped light pattern can setup by only using some of the OLED segments. The final arrangement then appears as a narrow, sharp "strip" of light.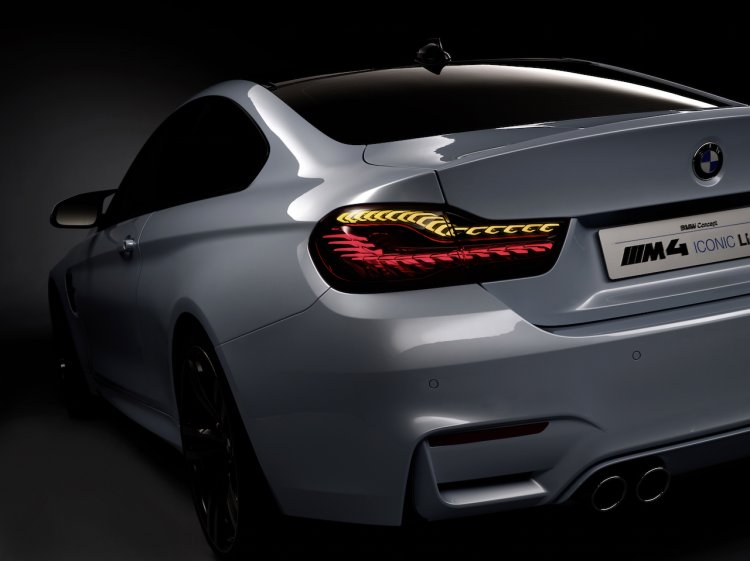 Also Read: 2016 BMW 7 Series dashboard exposed – Spied
BMW has confirmed that the Organic Light will debut in a new M car "soon". If that's the case, then we can expect the innovative lighting technology to be equipped in either the upcoming M4 GTS or the all new BMW M2, the M-performance version of the two-door 2-Series.
2015 BMW M4 - Image Gallery (unrelated)