BMW has unveiled the BMW Concept X5 eDrive at the ongoing New York Auto Show. The concept is what BMW calls as the meeting of its xDrive and eDrive, describing it "the logical next step towards bringing about a radical reduction in fuel consumption and emissions".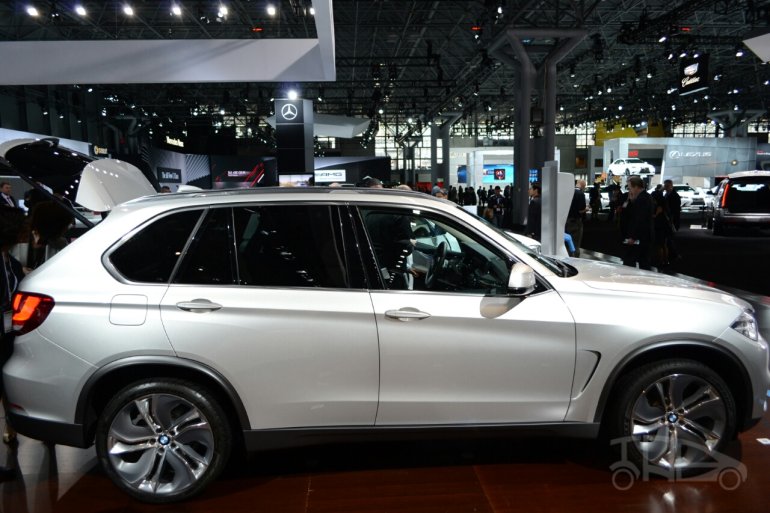 The concept is equipped with two engines - a BMW 2.0-liter 4-cylinder turbocharged engine making 245 hp at 5,000 rpm and peak torque of 350 Nm at 1,250 rpm and an electric motor that makes 95 hp. A lithium-ion battery pack, located under the luggage compartment, provides power for the electric motor which gives the concept SUV a range of 30 km at maximum speed of 120 kph on all-electric mode.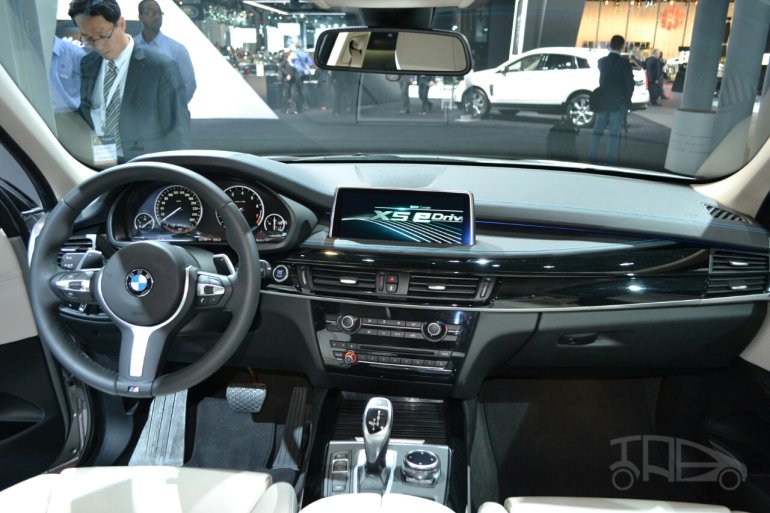 Three driving modes can be selected : Intelligent hybrid drive (AUTO eDrive), pure electric (MAX eDrive) and SAVE Battery to maintain the current charge level. The concept gets a few styling changes, like the kidney grille bars, air intake bars and an insert on the rear bumper, all finished with the i Blue colour made for the BMW i8 and i3.
The hybrid SUV also comes with body-coloured wheel arches, roof rails, a connector for the charging cable which – as on the BMW i models – lights up during charging, as well as 21-inch light-alloy wheels.
BMW Concept X5 eDrive - 2014 New York Auto Show - Press Release
[Can't view the document? Head to SlideShare]