The BMW Concept iX3, which was shown for the first time at the Auto China 2018 show in Beijing, was seen in attendance at the 2018 Paris Auto Show. The iX3, BMW says, will be the first BMW to be driven purely by electric power.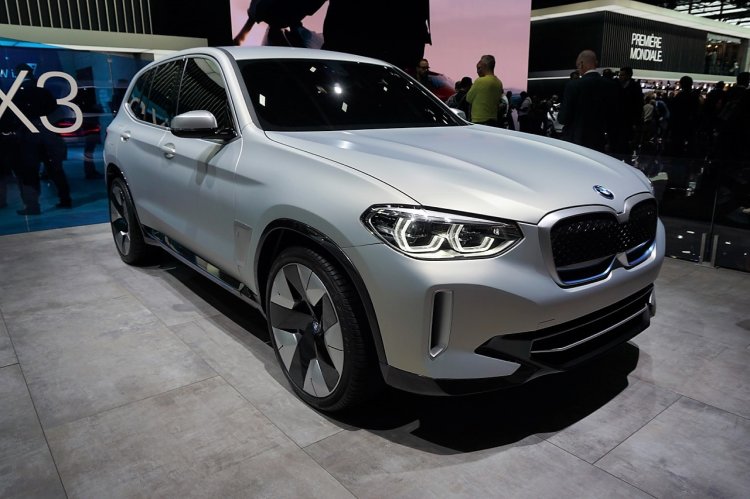 The Concept iX3 uses a 200 kW (270 hp) electric motor that gets its juice from a high voltage battery with a capacity of over 70 kWh, which provides a claimed range of more than 400 km in the WLTP cycle. BMW has also developed a new charging control unit for fast charging stations, and the battery can be recharged in 30 min from these stations. The
Based on the third generation BMW X3 (BMW G01), the Concept iX3, BMW says, features a specially developed rear axle subframe and specific chassis integration. The front sees closed double kidney grille with the blue accentuation (as seen on other BMW i models). The closed area within the kidney grille reduces air resistance and provides aerodynamic benefits.
The show car features a Moonstone Silver matt exterior paint finish coupled with light alloy wheels with an 'aerodynamically optimised' design.
Underneath, the Concept iX3 features the fifth gen BMW eDrive technology where the electric motor, transmission and power electronics are now grouped into a single component, which BMW says makes it easier to integrate into different vehicle architectures.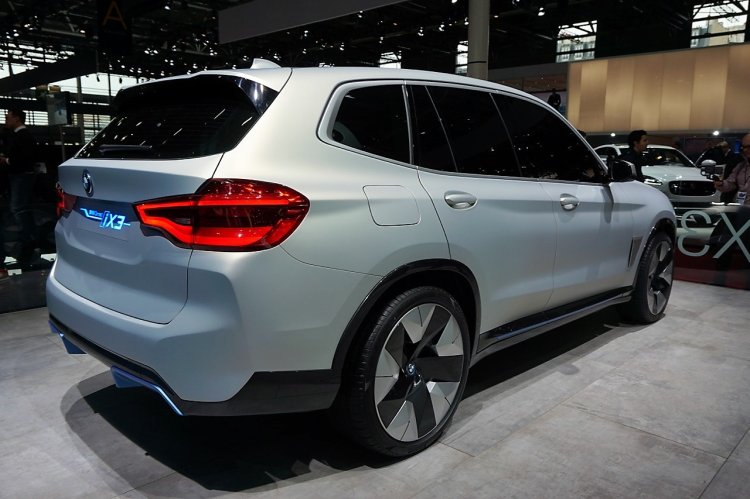 Also read: 2018 BMW X5 Individual shown in the Sunstone Metallic paint
Production of the BMW iX3 will start in 2020. The BMW Brilliance Automotive joint venture will produce it in Shenyang, China for both domestic and export markets.
BMW Concept iX3 - Image Gallery