The BMW Concept Active Tourer which was shown at the 2012 Paris Motor Show will spawn at least a couple of cars for the brand, the first of which is the BMW 1 Series/2 Series GT. As you can see from this leak, the five-seater Concept Active Tourer (CAT from here on) has already hit the patent office in China and there are a couple of interesting details we can observe.
Firstly, the images seem to show the production-spec CAT as the general design language is toned down a bit. The headlights are not as flared as the concept, the bumper is more conventional as are the wing mirrors and alloy wheels.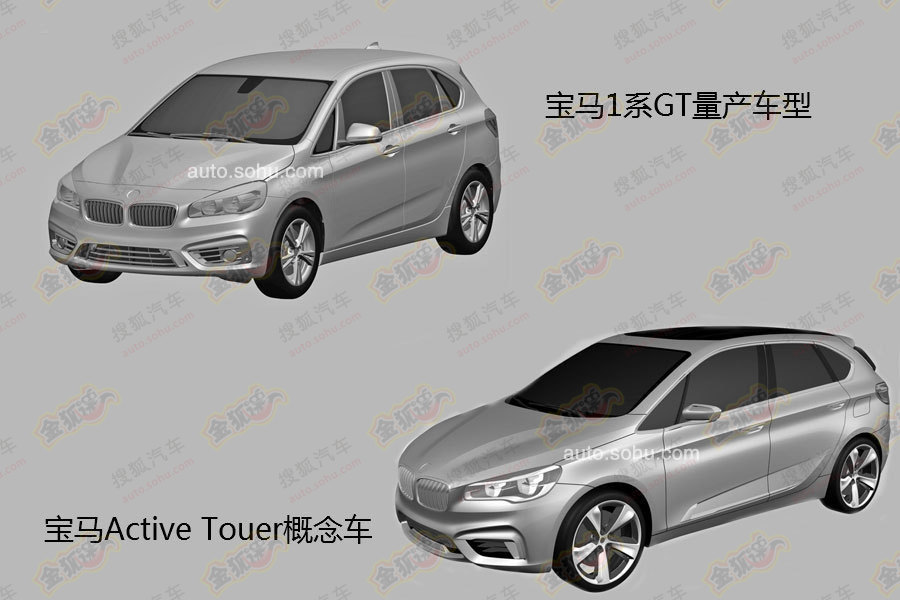 The same goes for the side profile of the car where we notice less-futuristic quarter glass windows. If these drawings are to scale, the overall dimensions of the production CAT hasn't changed much from the concept that was shown. The rear gets a twin-exhaust below the bumper, rather than on it.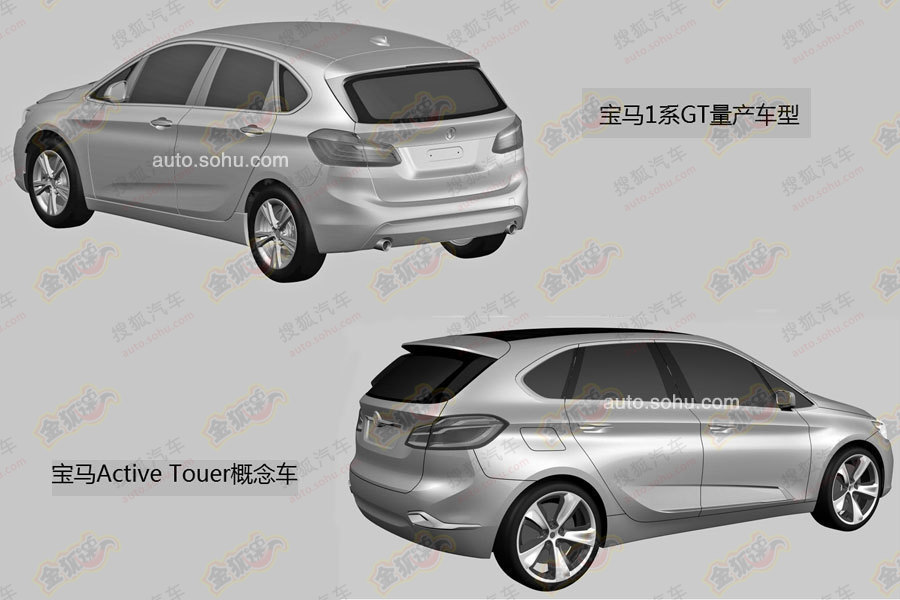 Going by spy images we have seen, there will be a 5-seater and a stretched 7-seater version of the CAT. Both versions will use the BMW-MINI UKL front wheel drive platform.
By transversely mounting the engine and having a front wheel drive only, BMW engineers would be able to make maximum utilization of space. Expect the CAT 5-seater to go into production in 2014 with the 7-seater following it in late 2014 or early 2015.
BMW Concept Active Tourer Image Gallery
[Images from - Auto Sohu]