BMW has sent us a press release informing us that there would be a world premiere on July 12th. The vehicle in question is the BMW Concept Active Tourer Outdoor.
The concept will be debuted at the OutDoor Exhibition 2013, taking place in Friedrichshafen, Germany.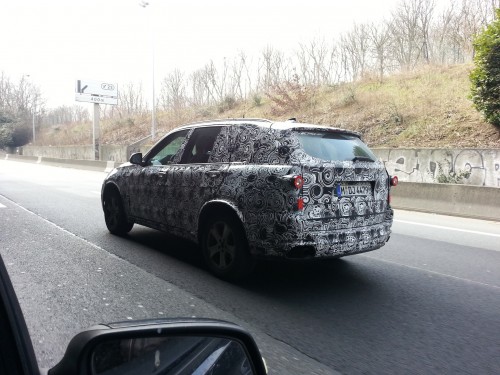 This will be the second concept on the Active Tourer platform. BMW says that it is aimed at meeting the needs of "an outdoor and leisure time oriented target group". About the concept, BMW says that it "combines the comfort and dynamic design with a high level of spatial functionality".
As much as we love going through company press releases, we also like to analyze each and every line and predict the car in question. For example, manufacturers generally say that their product is targeted towards Person A. BMW has carefully worded their release such that it doesn't refer to a single specific person, and they use the word 'group'.
It's also evident that concept Outdoor is going to be quite spacious judging by BMW's reference to 'spatial functionality'.
So, a big BMW based on the Concept Active Tourer platform is the general summary of the press release. This makes us immediately think about the 7-seater MPV based on the Concept Active Tourer or the Concept Tourer XL as it was rumored to be called. It was spied recently in Europe. We told you that BMW was looking to enter new and growing segments and the people mover category is one such segment.
Are we going to see BMW's Innova challenger on July 12?
[Spy shot image source - Autoplus]
Head to Page 2 to view the press release.

BMW Concept Active Tourer Outdoor Press Release
[Head to Scribd if you're unable to view the document above.]