The BMW Group inaugurated the first of its new retail stores in France recently. Termed as "BMW Brand Store,"  the designer store is located at Avenue George V - one of the most luxurious areas of metropolitan Paris and is a part of a comprehensive program at BMW which the company refers to as "Future Retail."

The main objective behind this initiative is to reach out to the maximum number of customers in an environment where they spend most of their time while shopping. This in turn saves time of the potential customer where he does not needs to drive specifically to a BMW showroom.
To enhance customer experience, BMW is in the process of introducing an additional role to the dealers, namely a Product Genius (PG). The objective here is to cater to customer's needs  with a sales adviser who has indepth knowledge about BMW technology and products. The customer has to just give the inputs as to what he needs and rest should be left for the PG to handle - a stress free customization.
In August 2008 BMW launched a BMW Studio at Janpath, New Delhi which was also on a very similar concept. However the inauguration of the studio was to mark the arrival of BMW in India and win the confidence of the people by showcasing the cars along with BMW merchandise and hospitality - I would say in India, BMW started with a perfect strategy.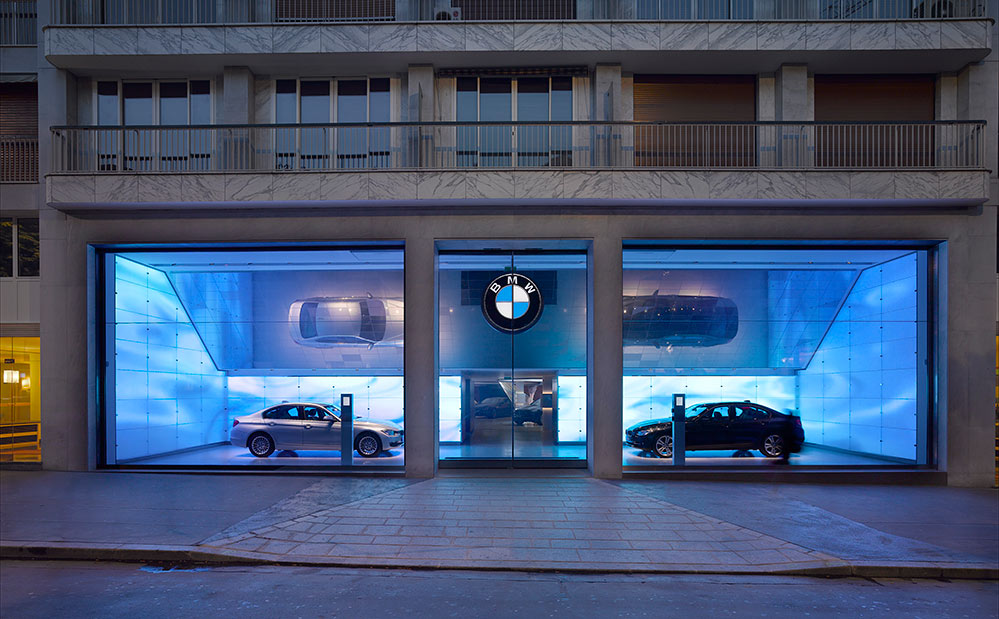 In India, BMW is currently ruling the sales charts in the luxury segment purely because of the wonderful lineup. However India is one of the fastest growing economies, incomes are now inversely proportion to the age. The segment of customers which BMW is targeting will always have a soft corner for the brand which treats them like no other, understand their needs and provides them world class products - hence Product Genius concept in India will help BMW in offering something unique to its customers.