Production model to take on the Mercedes S-Class Coupe.
The BMW 8 Series concept has leaked online ahead of its official debut tomorrow at the Concorso d'Eleganza Villa d'Este show in Italy.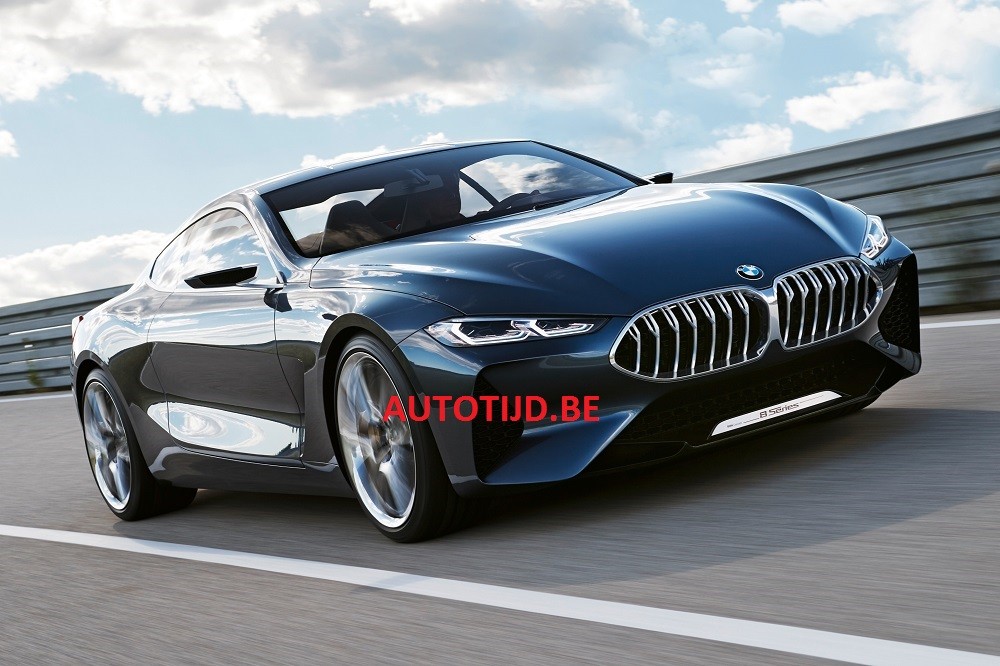 The BMW 8 Series concept has a long, low-slung body with a sleek profile, and strangely reminds us of the Aston Martin DB11. At the front, the show car's expanded kidney grille is flanked by slim headlamps with sharp graphics. There's a wide air dam grille between the large air vents. The hood is sculpted and adds to the highly emotional character of the car.
At the sides, stylish large wheels are shod with low-profile tyres. Other highlights worth noting are the vertical air vents and sharp mirrors. At the rear, the roofline smoothly merges into a ducktail spoiler. The bulbous bumper makes the car look less athletic, while the large tail lamps have L-shaped signature lighting in the usual BMW fashion.
The next-gen BMW 8 Series will sit on the CLAR platform, which is currently utilised by the BMW 7 Series and BMW 5 Series. Like in the BMW 7 Series' platform, BMW should use carbon fibre, in addition to magnesium, aluminium and high-strength steel in the BMW 8 Series' structure to make it lightweight. The new grand tourer from the Bavarian automaker is expected to have straight-six, V8 and V12 turbocharged engine models, with a flagship M high-performance variant sporting the 2018 BMW M5's 600 hp+ 4.4-litre twin-turbo V8 mill.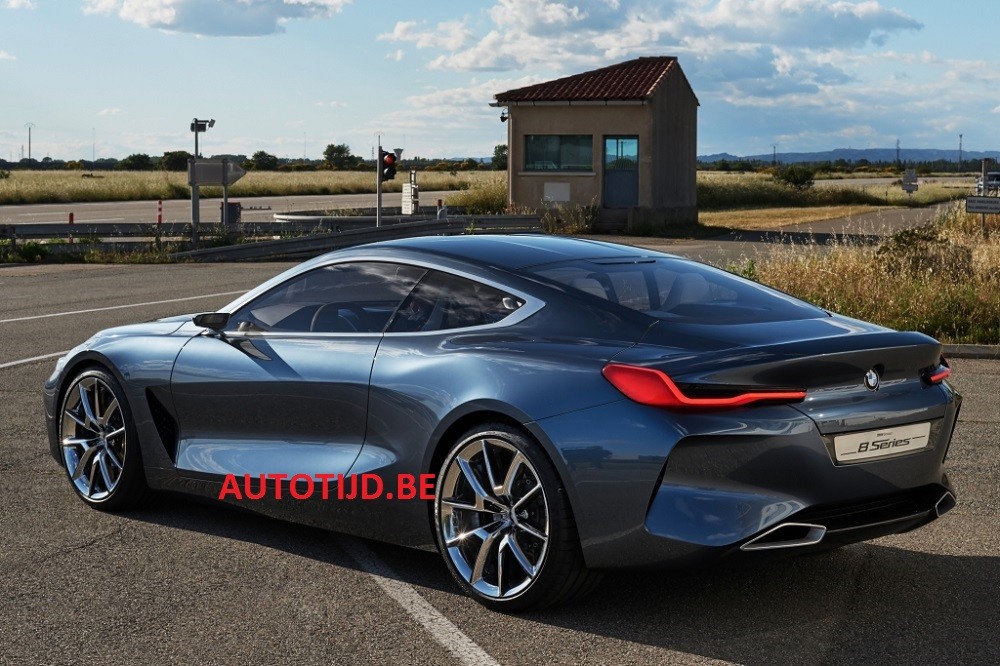 Also Read: 2018 BMW M5 (F90) to offer AWD, AWD Sport and RWD modes
BMW is already road-testing the production BMW 8 Series, and car's sales launch will likely happen by early 2018 in the international markets. The BMW 8 Series will compete with the three-year-old Mercedes S-Class Coupe which will also receive a facelift by early next year.
[Image Source: Autotijd.be]