BMW is in the process of giving a mild life cycle impulse ('facelift' for normal people) to its whole lineup before the successor models take over in the coming years.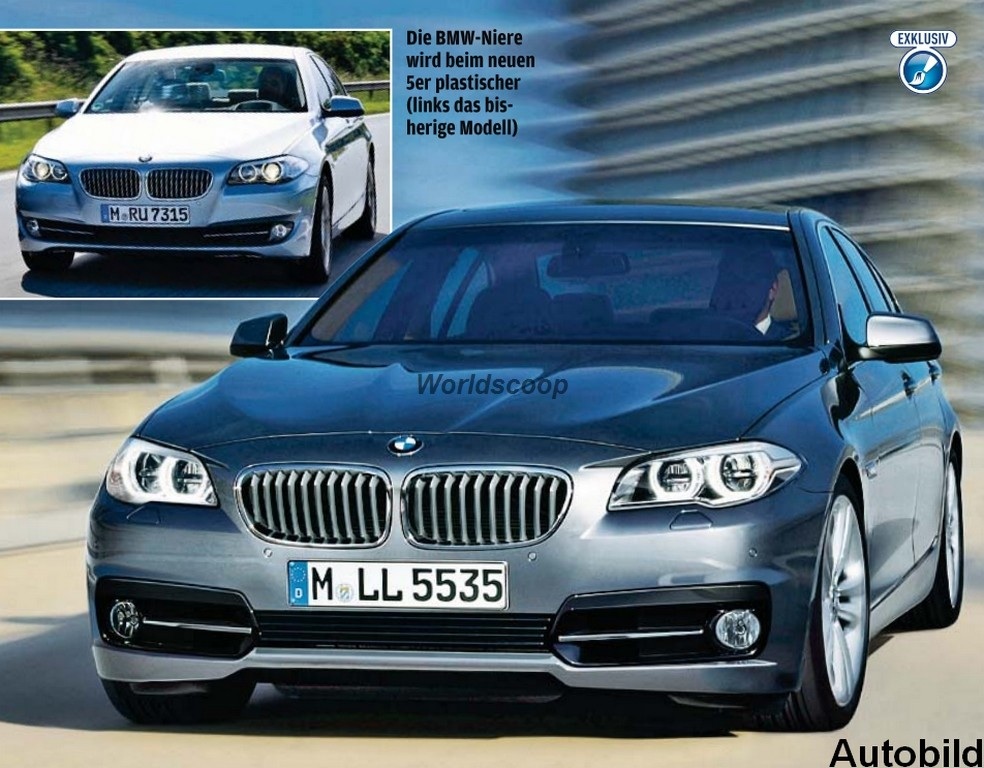 We have already seen the 7 Series, X1 and X6 facelifts. Now it is time for the 5 Series to go under the scalpel. German magazine AutoBild has presented us a rendering of the 5 Series facelift.
Based on spyshots, one can expect to see stylish tweaks to headlamps and taillamps. The side mirrors will get turn indicators for a more premium look. The front grill, the front and rear bumper will also undergo some major changes to keep things fresh for at least the next two years.
The interior will feature more upholstery colors and slight changes to the dashboard design. It is expected that BMW will endow the new 5 Series with the multi-functional instrument display of the 7 Series facelift.
No changes are expected on the mechanical kit. The BMW 5 Series will keep its four and six-cylinder engines in petrol and diesel options. The facelift changes will also apply to the touring (station wagon), Gran Turismo and the M5 model lineup.
Word is that BMW wants the facelift 5 Series to be on sale in the summer of 2013. The Geneva Motor Show and the New York Motor Show are ideal locations for the facelifted 5 Series to make its world premiere, but what is BMW thinking?
[Source: AutoBild.de via  Bmwblog.com]