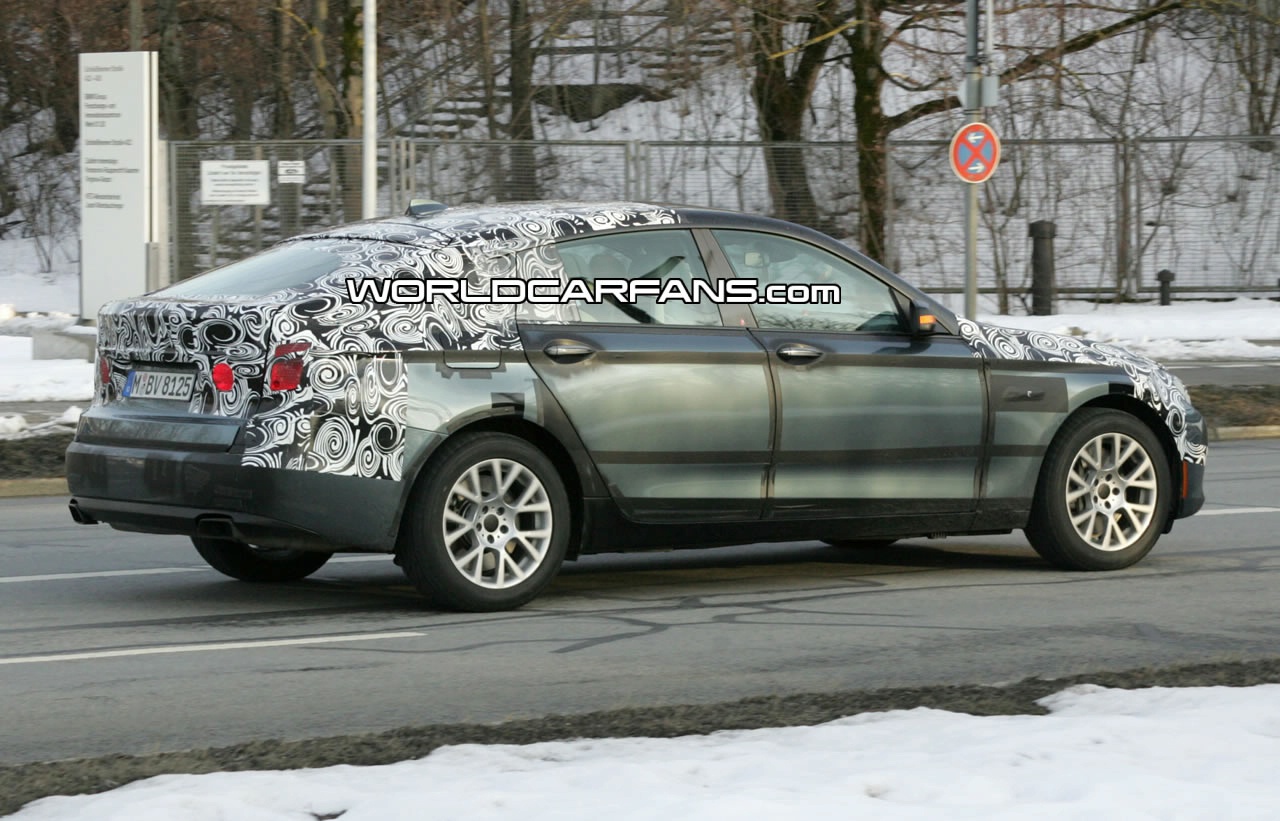 BMW recently announced the 5 Series GT concept that will be shown at the Geneva Auto show, which starts tomorrow.
Now, here are some shots of the GT spied with some camouflage wandering the streets of Munich, which may be good news for those who would like to see the 5-series GT concept make it to the production line.
The 5 Series Gran Turismo production version will be very close to the concept, given that the new 5 Series is expected in 2010 with the same face. The 5 Series GT is bigger than the standard 5 Series, by means of an extended wheelbase, and differs in dimensions with the rear seats placed 15 cm (6 inches) higher. Space for the rear passengers, believe it or not, is actually more than a 7 Series.
Spied- BMW 5 Series GT Image Gallery
The GT is also coupe-like in terms of design and shares a considerably lot to the current BMW X6 in profile along with styling bits from the new 2010 7 Series, such as the L-shaped taillights. The 5 Series GT' boot lid can be opened as both a hatch or just a trunk, which the new Skoda Superb is well versed with.
Engines are expected to come from the upper end of the ones offered in the 5 Series, possibly starting with base models featuring the 3.0 liter gasoline and diesel engines. V8s from the 540i and 550i are also expected.
Source- WCF