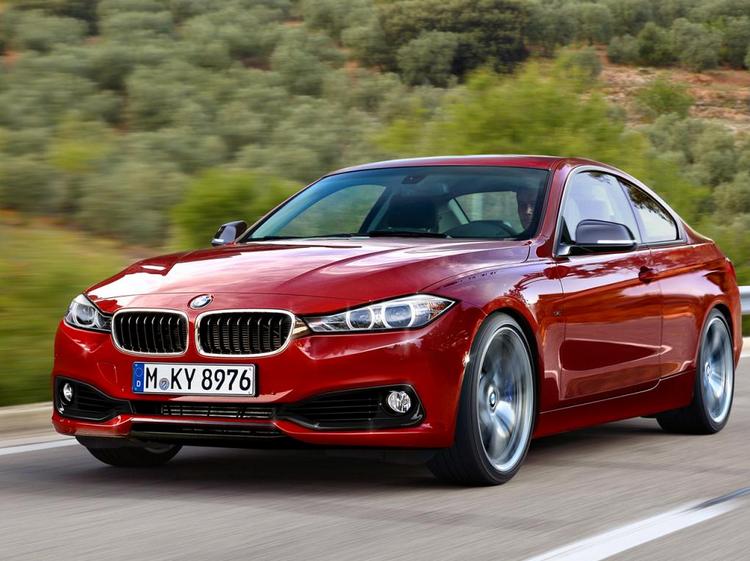 With challenging times ahead, the luxury car market needs to re-invent itself with every passing year. The leader of the luxury car market - BMW - is facing intense heat from Audi and Mercedes who are not giving anything away. Thus, the leader needs to find new segments to lure the customers to the showrooms.
One such attempt by BMW is launching a new product line - the 4 Series Gran Coupe. The easiest way to understand the BMW 4 Series is that it is 'a smaller 6 Series.'
Many test mules have been spotted all across Europe with complete body camouflage. The existing BMW 3 Series (F30) will only retain the sedan, LWB sedan and station wagon variants. The coupe and convertible version will be branded under 4 Series moniker.
What do we know about the BMW 4 Series Gran Coupe?

The new 4 Series lineup (2-door Coupe/Convertible, 4-door Coupe/Convertible) will slot between the BMW 3 Series and 5 Series.
The BMW 4 Series will be designed in such a way that it appeals to a younger demographic as a financially viable alternative to the high-end 6 Series Coupe.
Internally codenamed F35 (2 door) and F36 (4-door), the 4 Series lineup will combine the design and driving dynamics of the 6 Series Coupe with interior room and amenities for up to five passengers.
The distinctive identity of the 4 Series models will be the coupe-like look.
The 4 Series models will be powered by four and six-cylinder turbocharged engines. It will come with adaptive suspension to allow the driver to adjust the ride settings.
The BMW 4 Series will compete against the A5 Sportback and the upcoming baby SLS model
The BMW 4 Series lineup will go on sale in 2014. We will keep you updated on any development in this direction, so stay with IAB.
[Source: Bmwblog.com]