BMW is all set to strengthen its position in luxury car segment with the new 4-series coupe. The car will be a niche model that will succeed the 3-series coupe.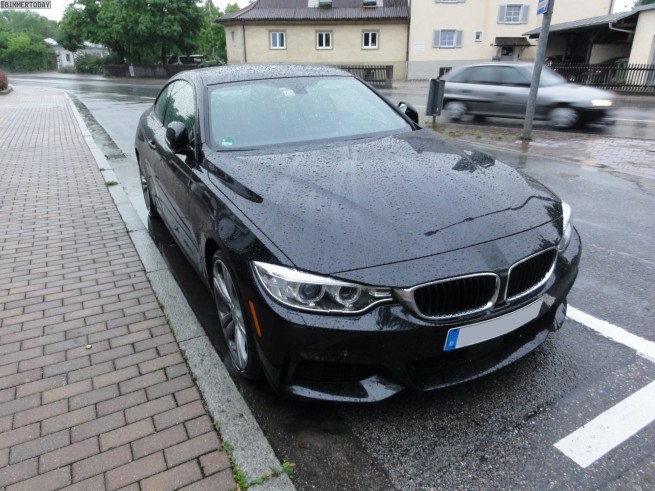 The renamed and re-engineered successor of the 3-series coupe is likely to go on sale in late summer 2013 but people at Bimmertoday.de have managed to get some spyshots of the U.S bound BMW 4 Series Coupe M Sport in Munich.
The car looks menacing with the M sports package that includes large alloy wheels, revised bumpers and modified aprons. The traditional kidney grille is bathed in chrome to further enhance the visual aura. It is couple of inches wider and longer than the outgoing 3-series coupe and is lower too, thus making its appearance more muscular.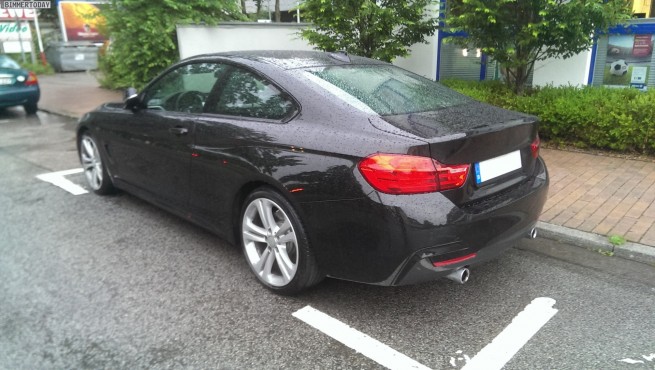 The interior carries the usual M-badging along with the sports seats and sports steering wheel. The quality of interior is just spit and polish, as you would expect from a BMW with driver-focused ergonomics.
The variants 428i and 435i are likely to have a twin turbo 2.0-litre four-cylinder and a twin-turbo 3.0-litre inline six on board respectively. An eight-speed auto and/or six-speed manual transmission is almost confirmed too.
The car is set to entertain the enthusiastic customers for whom the 3-series is too ubiquitous and old and they want something new and exclusive from BMW. Mercedes C250 coupe and Cadillac CTS coupe are likely to compete with the 4-series coupe in the market. However, with the sheer driving pleasure and sportier dynamics as the prominent USPs, this can be a real success if BMW's pricing do not spoil the party.
[Source: Bimmertoday.de]