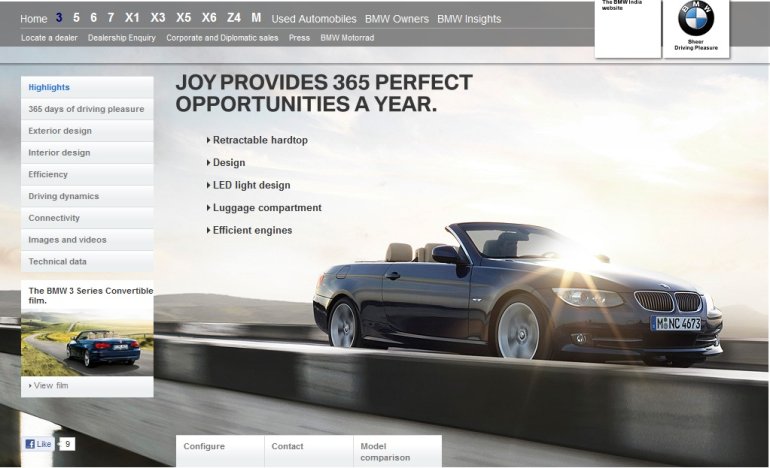 It's one of those year, wherein you just have to say, "Picture abhi baki hai mere dost" (The show isn't over yet). About 2-3 months ago, we brought you a scoop from BMW India about the launch of the 330D convertible. As the launch nears, BMW India has updated its website with all the details of the convertible.
The model coming to India is a 3.0-litre, six-cylinder turbocharged diesel with 245bhp power output and 520Nm of torque. We would get the 7-speed automatic double clutch gearbox with paddle shifters behind the steering.
The 330d can hurl itself from 0 to 100 kmph in 7 seconds and on to a top speed of 245 km/hr. A three-piece top roof can protect you from the natural and unnatural elements completely in 22 seconds.
The 330D will be brought to India in form of a CBU so expect the prices to be on the dearer side. We have received no notification from BMW India about the prices at the moment.