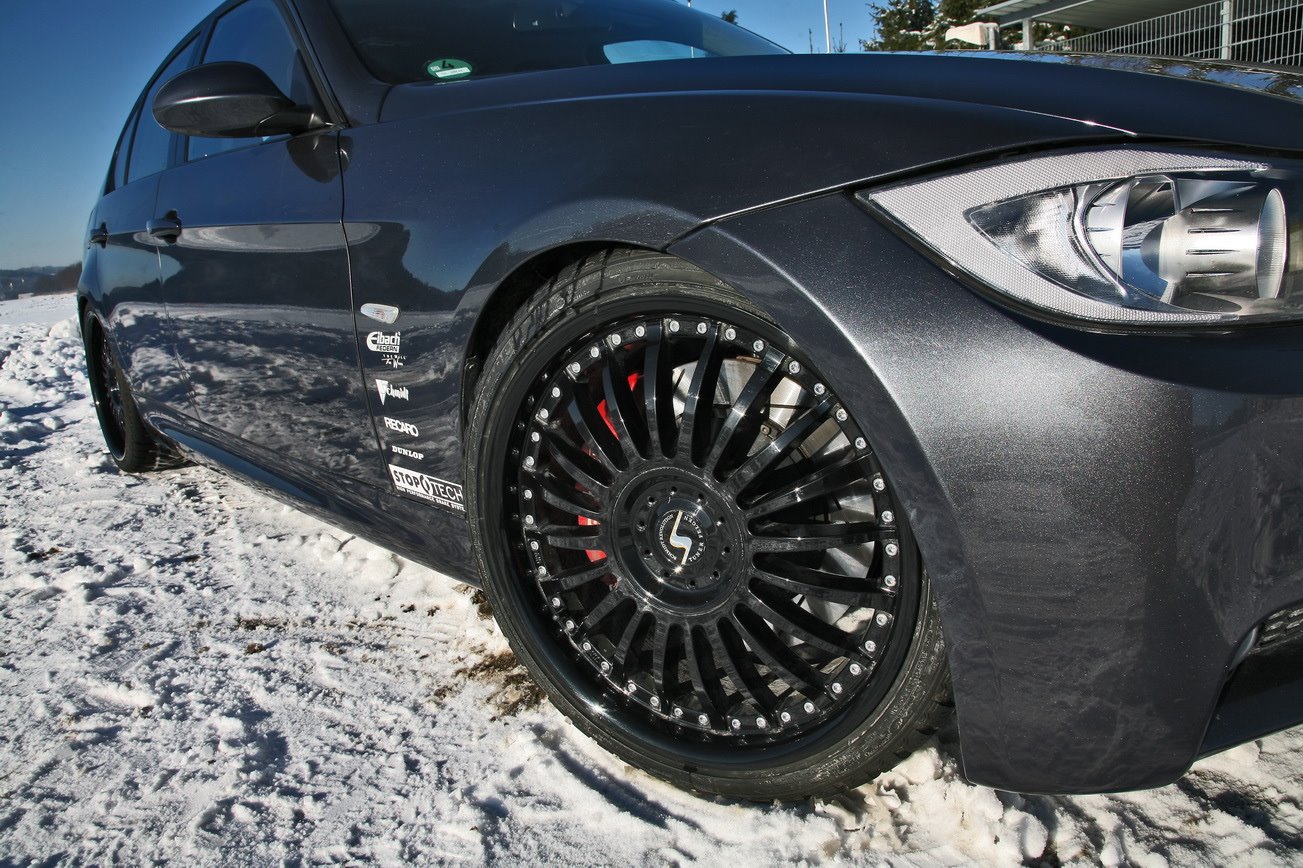 As the winter gallops and snow and moisture threaten to put to a stop on your ultimate driving experiences, BMW tuner Miranda Series has released a package to show run or snow, it's still good to go.
Miranda Series-tuned BMW 320d Winter concept gets a revamped ECU which increases its power output by 22HP to 199HP. Other mechanical enhancements include the High Performance Eibach Pro-Street-S coilover suspension and the Stop-Tech brakes with 6-piston brake calipers and 355x32mm slotted discs.
The Miranda tuned 320d rides on Black mag wheels wrapped with Dunlop tyres which give the car even more sportier feel and better traction.
Inside the new 320d winter sport package, a set of front passenger Recaro bucket seats is the only major change.
If you are interested in seeing it parked in your garage near the Himalayas then all you need to have is €13,544 which is approximately $17,720+other custom duties.