Features a hybrid power train similar to the BMW i8.
BMW unveiled the 225xe plug-in hybrid variant, which will make its public debut at the 2015 IAA in Frankfurt, before arrive in respective markets by early next year.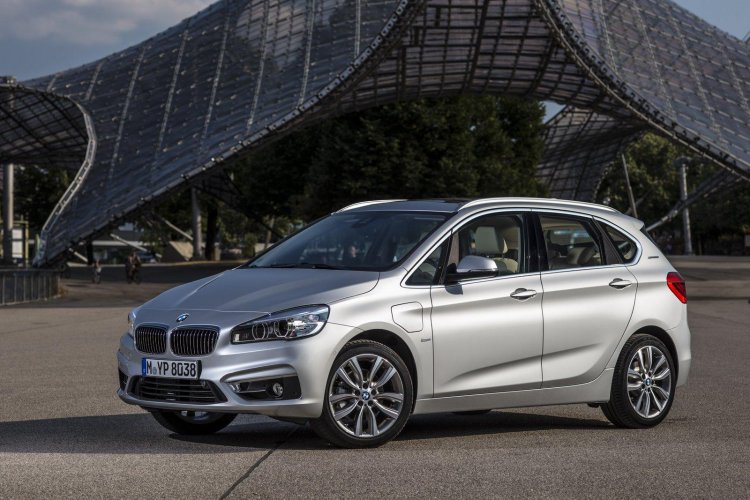 It features an hybrid all-wheel drive system, where the combustion engine powers the front wheels and the electric motors drive the rear wheels. The combustion engine is a 1.5-liter three-cylinder TwinPower turbo engine, while the electric motor produces 88 PS and 165 Nm of torque.
The total system output of 221.2 bhp and a peak torque of 385 Nm, out of which the IC engine produces 134 bhp and 200 Nm. Transmission is a 6-speed auto for the combustion engine and a 2-speed unit for the electric motor. The Active Tourer PHEV has a 54 percent weight distribution at the rear, with the 7.7 kWh lithium-ion battery placed beneath the rear bench.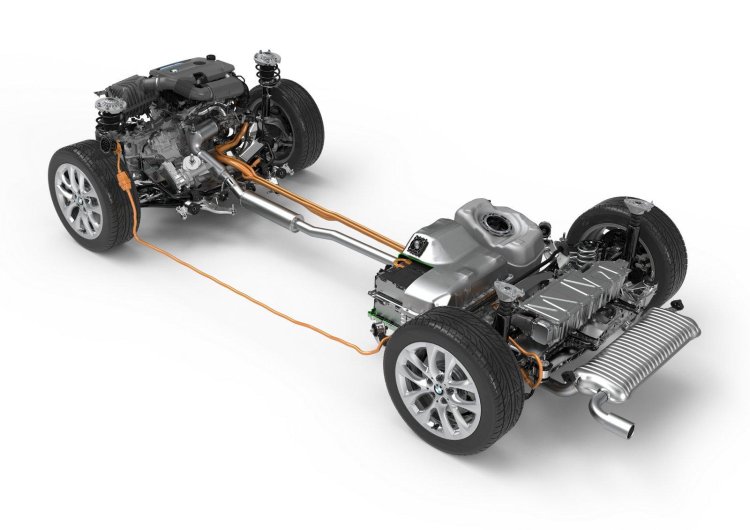 The unique aspect of the all-wheel drive system is that there is no mechanical link between the two axles and they are driven by the power unit closest to them. The 225xe is no slouch and can complete the 0-100 kmph dash in a claimed 6.7 seconds, with a top speed of 202 km/h.
BMW claims that the combined fuel consumption is 49.98 kmpl, with a carbon emission rating of 46g/km in the EU test cycle. In pure-electric mode, it has a maximum range of 41 kilometers and top speed of 125 km/h.
BMW 225xe unveiled - Press Release
[Slideshare link]