BMW has announced the production version of the Concept Active Tourer. Dubbed the 2 Series Active Tourer, this new car from BMW breaks quite a few traditions.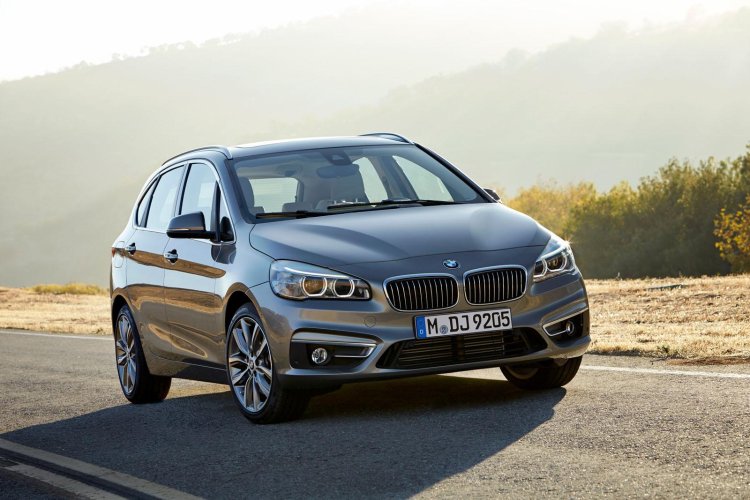 Firstly, even though it shares its family name, 2 Series, with the 2 Series coupe, it is anything but a two-door sportscar. The 2 Series Active Tourer is in fact a compact MPV (a seven-seater version is in the making) rivaling the Mercedes B Class.
Next up, the 2 Active Tourer sends power to its front wheels. Based on the UKL platform which underpins the new Mini, the 2 Active Tourer is the first of the lot of many future front wheel drive BMWs. And finally, the base variants of the car are powered by a three-cylinder, 1.5-liter turbocharged petrol engine (same engine found in the new Mini).
This 136 hp engine produces 220 Nm of torque (230 Nm using an overboost function) and is capable of accelerating the Active Tourer from 0-100 km/h in 9.3 seconds, and achieves a top-speed of 200 km/h. With this engine, BMW promises an efficiency of 20.4 km/l which corresponds to 115 g/km of CO2 emissions.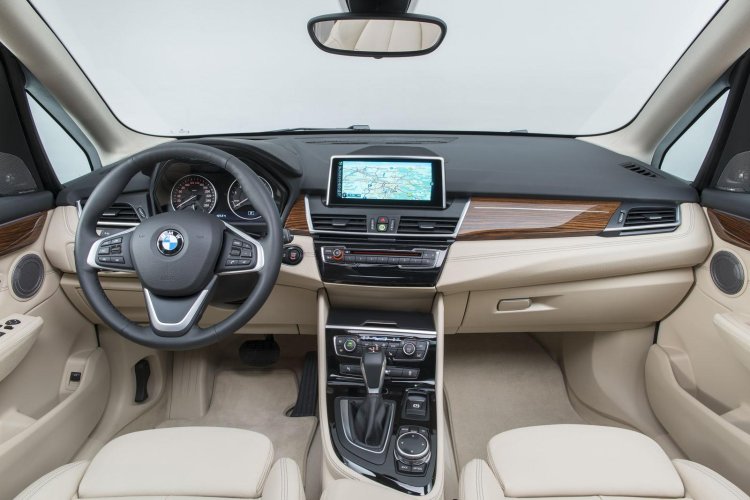 Other engine options which will be available at the time of the launch include 2.0-liter four-cylinder petrol and diesel motors.
The 2 Series Active Tourer measures 4,342 mm in length, 1,800 mm in width, 1,555 mm in height and 2,670 mm in wheelbase. It will have its reveal at the Geneva Motor Show next month.
BMW 2 Series Active Tourer Image Gallery
BMW 2 Series Active Tourer - Press Release
[Head to Slideshare if you're unable to view the document above.]