BMW is feeling optimistic about their first front-wheel-drive car, the BMW 2 Series Active Tourer, securing a high conquest rate; it is expected that three out of four Active Tourer buyers will be new to the Munich-based brand.
"We are expecting the Active Tourer will have a conquest rate of around 75 percent," Frank Niederlaender, head of product management for BMW's lower model range, told Automotive News Europe at the press launch this week.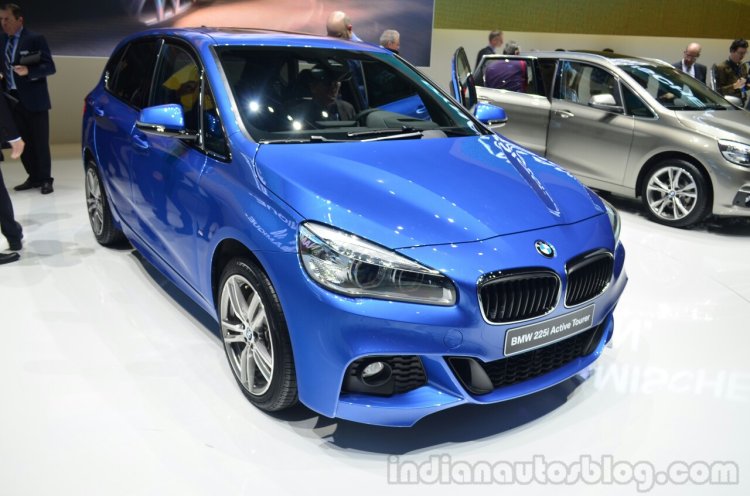 The 2 Series Active Tourer will be offered with a choice of three engines: a 218i Active Tourer that is powered by a three-cylinder fuel engine with 136 bhp, a top-of-the-range 225i Active Tourer powered by a four-cylinder engine with 231 bhp, and a 218d Active Tourer equipped with a four-cylinder diesel engine with 150 bhp.
Prices will start at 22,125 pounds (INR 22.7 lakhs) for the 218i SE variant. The Sport trim will cost 1,250 pounds (INR 1.28 lakhs) more while the Luxury pack will cost 2,000 pounds (INR 2.05 lakhs) more than the SE.
BMW is penetrating into a market segment that is dominated by compact, practical MPVs like the Mercedes B Class and the Citroen C4 Picasso. They will further expand the Active Tourer's appeal by introducing a 7-seat version next year, which sports a larger body on the same wheelbase to accommodate two extra seats.
BMW India has not imported the 2 Series Active Tourer for homologation, signifying that its launch is afar.
[Source - AutoNews.com]