CAR magazine recently revealed a scintillating story about a future four door coupe from Bentley to rival the likes of the BMW M6 Gran Coupe and the Mercedes CLS63 AMG. This new revelation sent the internet into a tizzy and countless renderings have emerged of what a four door coupe from Bentley could look like.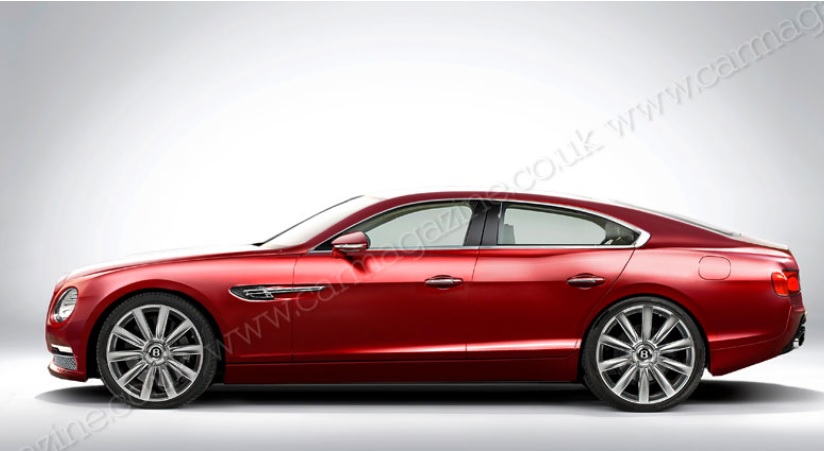 The one that might be closest to real deal is the one that is presented by our good friend from Malaysia – Theophilus Chin. Using the Continental GT as the base, the artist has created a sub-five meter long, four-door coupe with wide hips and a sloping roofline.
Bentley will build the four door coupe on the same rear/all-wheel-drive MSB platform which is currently being developed for the next-generation Porsche Panamera. Initially, the plan was to base it on the Audi's new front/all-wheel-drive D5 platform. However, the MSB platform seems to be a better fit for the brand-wide application.
As the MSB platform allows the usage of ultra-lightweight composite materials, the new coupe will be 450kg lighter than the Continental GT. The platform will also help designers to give a distinct characteristic to the design because it allows them to pull the front axle forward by well over 100mm, unlocking the design potential.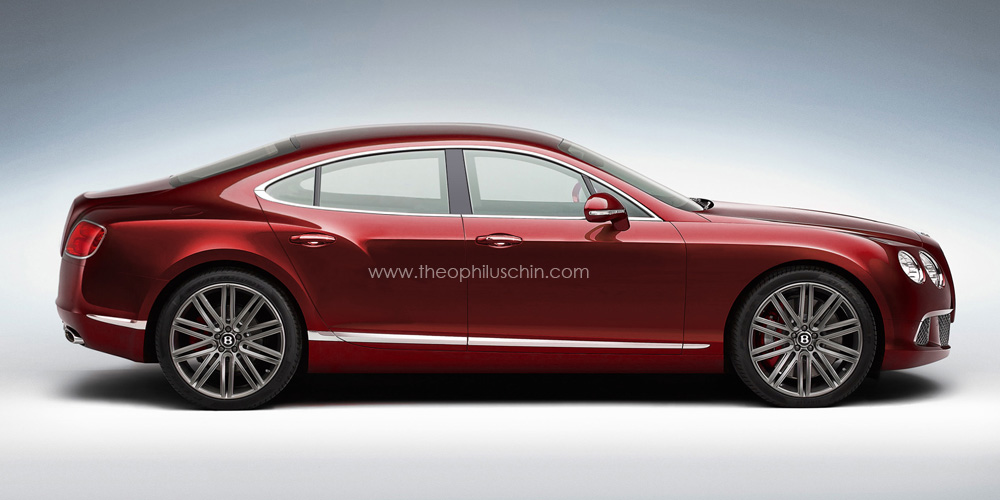 Expected to hit showrooms sometime in 2018, this smallest Bentley will be a RWD. Powered by a Porsche-developed 3.0-litre V6 and a new 4.0-litre V8, the engines will feature turbo technology and cylinder deactivation for a combination of performance and fuel efficiency.
Bentley is expected to manufacture 5,000-6,000 units of this coupe each year from the Crewe factory. The price tag is expected to be in the range of €125k to €150k (1.24 crore to 1.49 crore rupees)
[Source: Theophiluschin.com & Carmagazine.co.uk]