In the last few weeks, two of the biggest names in the luxury business have teased their upcoming sedans in an almost identical fashion.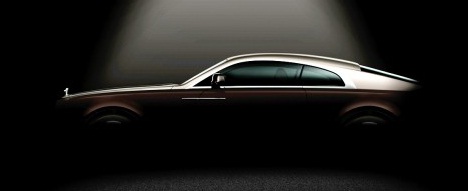 The first is Rolls Royce which is ready to bring out the fastest Rolls Royce ever – the RR Wraith Coupe. It is essentially a coupe avatar of the baby Roller, the Ghost, which is based on the BMW 7 Series platform.
Through the teaser image, one can see a 'sportback' style roof that rakes in sharply to the rear. The Ghost's 6.6-liter V12 engine with an output of nothing short of 600 bhp will ensure that the Wraith will be 'spooky fast'.
RR has also released a video to reiterate the spookiness of the Wraith.
[can't see the video above? Head over to Youtube]
Expect revised head and taillights, different mirrors, new door handles, new doors, a more upright front grille, a modified roofline, and a four tailpipe exhaust setup. Under the hood, you may find a 4.0L twin-turbo V8 with 500 hp or a 6.0L W12 producing 616 hp.
The second teaser is from Rolls Royce's arch rival Bentley who are ready to bring the new Flying Spur to the market. The 2013 Flying Spur will feature the new design language of Bentley that debuted on the Mulsanne. It will get a front fascia similar to the Continental GT.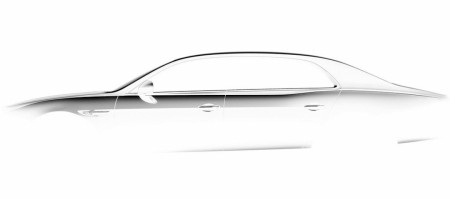 Bentley has also released a teaser video of the Flying Spur –
[can't see the video above? Head to Youtube]
Both cars will feature lots of wood and dead animal skin on the inside and will try being showstoppers at the 2013 Geneva Motor Show.