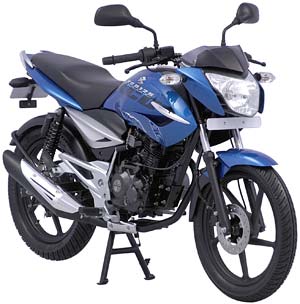 A Bajaj official has said the company will introduce two motorcycles in India which will have engine capacities of over 125cc by the end of this fiscal. Apart from this addition, Bajaj is also looking at revamping one product in its existing portfolio.
Sources say this new motorcycle is codenamed Sprint with engine capacity of around 135cc. The report also says Bajaj will revamp the Pulsar and Discover line-up this year. I'm not sure what they would change, but the DTSi 2.0 series of engines could be installed on the bikes.
Another report in the media says Bajaj is planning new variants and models in the 100 cc category once Discover sales touch 80,000. Last month, Bajaj was able to sell 65,000 and the 80,000 mark is spitting distance away taking into account the purchasing mood of people in the festive season that has begun to gather steam.