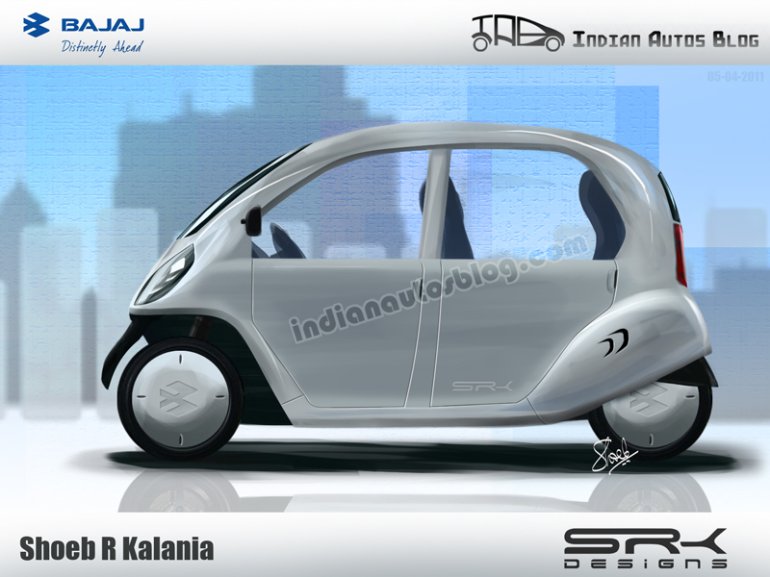 We scratched our heads when Rajiv Bajaj said "I am repeatedly telling you that we are developing a four-wheeler (ultra low-cost car) and not a car. There is a lot of difference between a four-wheeler and a car. The four-wheeler is under development stage and is likely to hit the market by 2012."
Shoeb R Kalania wasted no time in getting back to his computer and did up a 4-wheeler bringing together the DNA of an autorickshaw, small city car and a scooter. Bajaj's first attempt at a mass-market product was the Chetak which moved millions from A-B, so the knowledge gathered from that historic product will be of much use on the 4-wheeler.
We assume plenty of simple components will be carried over from the 3-wheeler division. We expect the ULC to have the dimensions and layout of a Tata Nano with a tiny turning radius.
Bajaj begins production of the ULC next year in Aurangabad where it previously manufactured scooters. The same facility will also roll out three wheelers. Both personal and commercial applications of the platform will be explored.