Bajaj has presented a four-wheeler concept car that points in the same direction as the RE60. With a low emission (similar to the 60 g/km on the RE60) and a 300 kg weight, the Bajaj U-Car is created to de-congest urban areas and lower emissions, but unlike the RE60's commercial segmentation, the U-Car is for the private user.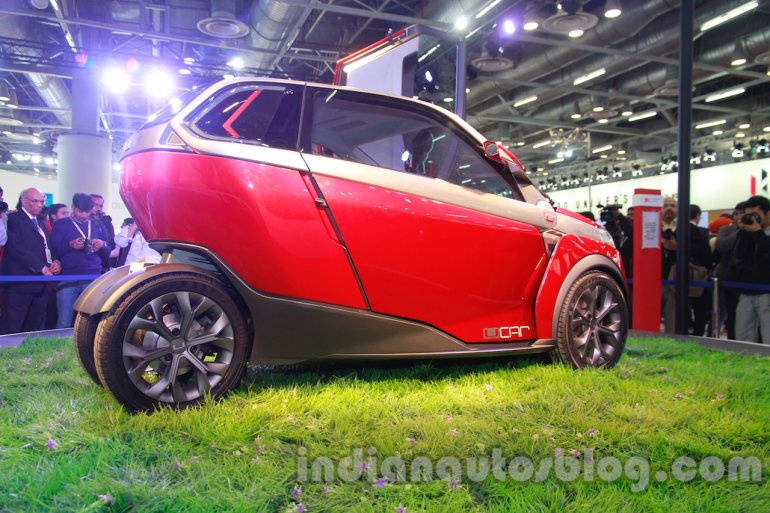 Powered by a liquid cooled, four-valve, triple-spark, fuel injected engine, the light weight vehicle features an automatic gearbox and an air conditioner. It is based on a completely new platform, is designed in-house and is built from readily available plastic and sheet metal as its other products.
Bajaj is only calling this a concept, and its production would depend on the feedback it gets from the public, though officials who spoke to us at the stall said the production vehicle is already under development.
The U-Car would kick start the 'U' brand (like how Bajaj have the RE, Pulsar and Discover brands) and would be pitched as a form of personal transport.
Bajaj U-Car Concept at Auto Expo 2014 - Image Gallery
As 40 percent or more of India's population would migrate to urban areas, Bajaj feels that a concept like the U-Car would be the best solution for last-mile personal transportation.