Withholding specific details, Rajiv Bajaj, the managing director of Bajaj Auto, has told Business Standard that a revamped range of three-wheelers, which includes the tuk-tuk or the auto-rickshaw, will launch shortly.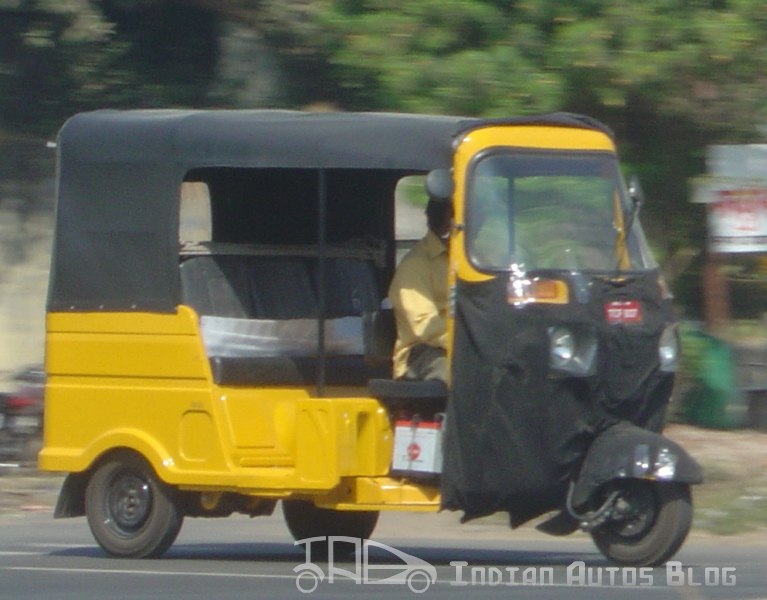 Having received the government nod for Quadricycles, Rajiv Bajaj says his company's three-wheelers and four-wheelers can exist peacefully alongside each other.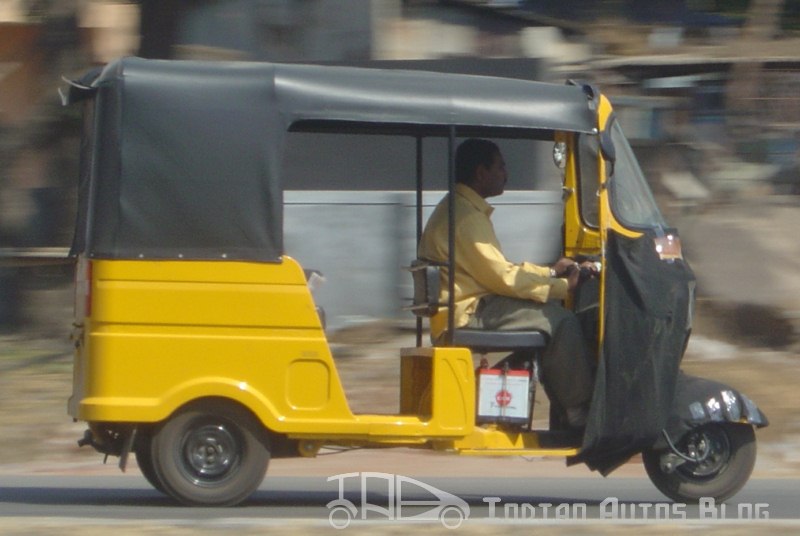 [These are spyshots of a restyled Bajaj Autorickshaw that was testing in Pune early in 2012]
Without divulging numbers, Bajaj says his new three-wheeler range would be more green, more fuel efficient, more powerful, more comfortable and more reliable.
This improved range is to enhance the company's leadership in this segment worldwide. Over the years, Bajaj has sold over 6 million three-wheelers in the global auto market. Bajaj's current three-wheeler range encompasses both passenger and goods carriers that run on diesel, petrol, CNG and LPG.
In places like Sri Lanka, the tuk-tuk is used as a means of personal transportation. The RE60 was conceptualized as an upgrade to three-wheeler customers.
Bajaj has said in past interviews that the RE60 platform can also be used to build three-wheelers. He used the term "dress up" when answering questions on how the RE60 hypothetically can be sold as a four-wheeler by Renault or Nissan, opening up other interesting possibilities that can be explored using this platform.
We'll get to know more on the new three-wheeler range shortly so stay with IndianAutosBlog.com.
[Source - Business-Standard.com]