India's first quadricycle, the Bajaj RE60, is being tested on the Indian roads as we speak. We've ourselves seen a few test mules of the RE60.
So when will Bajaj launch the RE60?
In an interview with CNBC TV18, Mr. Rajiv Bajaj, MD of Bajaj Auto, says that the RE60 could be launched as early as the middle of this year.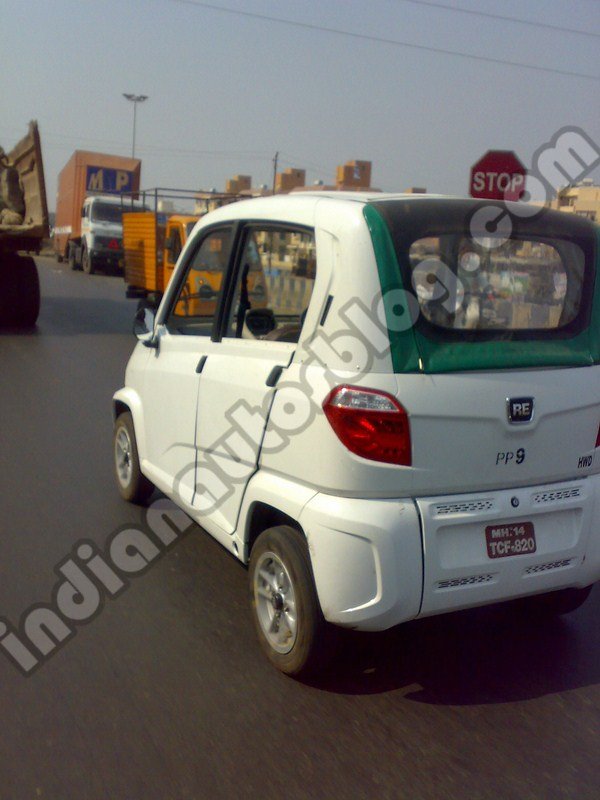 While that certainly comes off as good news, Mr. Bajaj went on to say that the RE60 would most likely see the export markets first.
The main reason for this is our Government's policy on quadricycles which is still pending a decision. We had informed you that there was a committee which has been set up to study the feasibility of the quadricycles, which could potentially replace the auto-rickshaw's of our country. However, a firm decision has not yet been made.
Mr. Bajaj is optimistic that the regulations could come into play before the production of the RE60. Meanwhile, the RE60 could start with the export markets where there no such hindrances, thinks Mr. Bajaj.
When asked which export market would suit the RE60, Mr. Bajaj says that our friends down below - Sri Lanka - would be a 'best fit'.
Sri Lanka is also Bajaj's largest three-wheeler market overseas. "It is also a market which is geographically proximate to us. So, when we put in a new product we can be in touch with it closely in terms of its performance", says Mr. Bajaj.
The RE60 would make use of a 200cc twin spark engine producing about 20bhp of power. At the showcasing of the RE60 in January last year, Mr. Bajaj said countries like Sri Lanka use their three-wheeler as a means of personal transportation. Referring to it as a "four wheeler" and not a car, he said the company has put over 6 million units of the "Auto Rickshaw" on the roads worldwide and the the RE60 was conceived to be its replacement.
[Source CNBC TV18 MoneyControl.com; Spyshot courtesy - IAB reader Kiran Manjal]