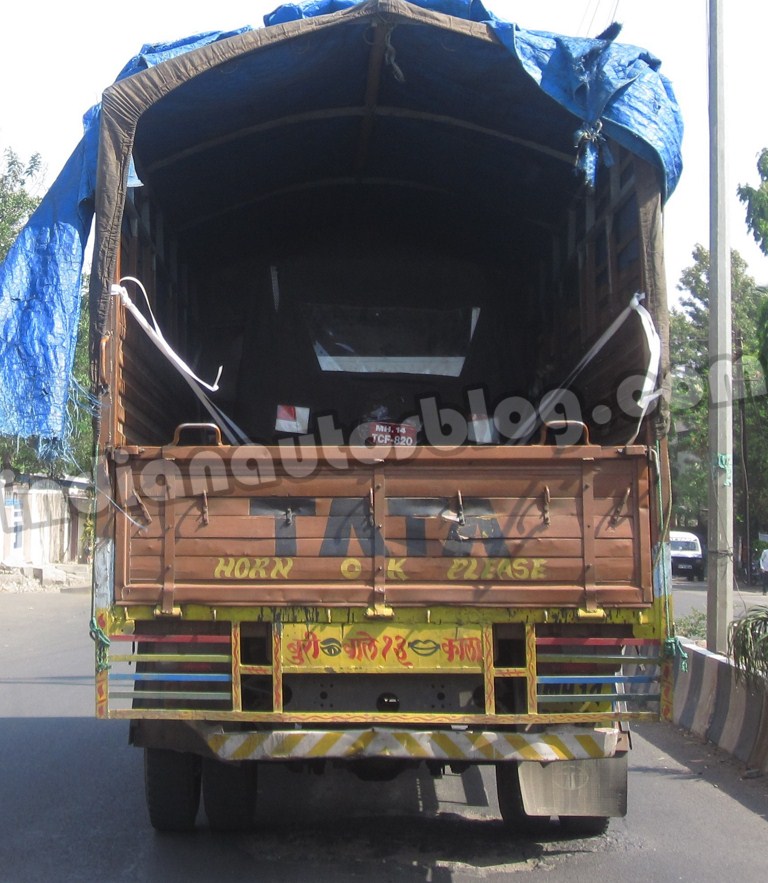 Terrified by the fuel price hike To avoid being snapped by auto aficionados (pun unintended) test mules of the Bajaj RE60 were spotted being transported on a truck.
Bajaj is likely to begin testing of the RE60 in Pune in the coming weeks. The RE60 is falsely conceived as a competitor to the Tata Nano and comparisons are flying about in the media that thrash the RE60's inability to match up to the lofty standards set by the similarly-priced Nano.
During its unveiling prior to the Delhi Auto Expo, Bajaj said the RE60 was designed as a graduation from a three-wheeler and in places where it is used as a form of personal transport, the RE60 would fare well. Bajaj cited Sri Lanka as one of the countries where this is observed.
Bajaj showed two variants of the RE60 at the unveiling. The vehicles on display had a digital fare meter positioned on the passenger side of the dashboard. The RE60 lacks safety and convenience features like power steering and air-conditioning. It is however a safer means of transport compared to the three-wheeled autorickshaw as it has doors and rides on four wheels. It is powered by a 200cc twin spark petrol engine producing 20bhp of power while returning 35-40kmpl.
The RE60 is a rival to the likes of the Tata Ace Zip and Mahindra Gio Compact Cab. Interestingly these two models are driven only using diesel engines.
We're in the dark as to when Bajaj will introduce the RE60 in the Indian market, but media channels are reporting that the launch is expected to unfold by the end of this fiscal. Bajaj is expected to use the same platform to roll out more variants in the future.