An Indian Autos Blog reader caught this green Bajaj RE60 on test in Pune. Apart from having a green body color, this RE60 sports green credentials as well as this is the CNG version.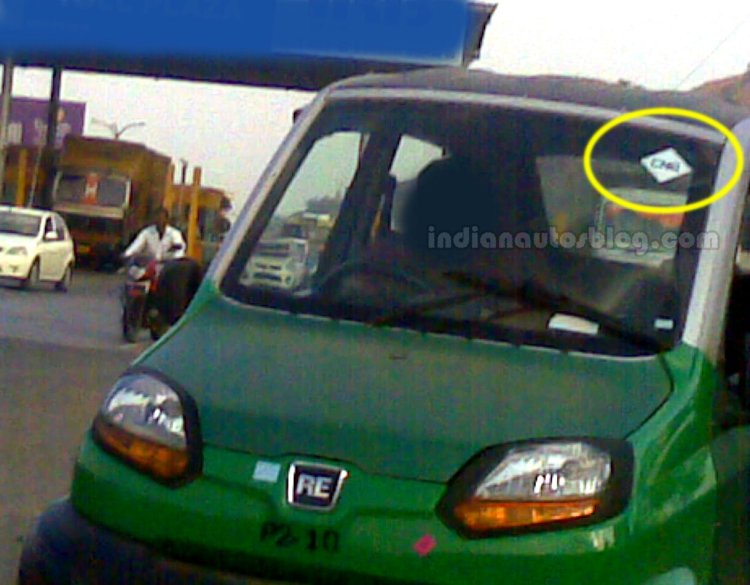 The RE60 CNG would be powered by the same 200cc DTS-i engine Bajaj had announced for the regular version. Power and torque figures remain unannounced till now. The company did reveal that the regular RE60 was capable of a top-speed of 70 km/h, while returning fuel efficiency in excess of 35 km/l. We also expect the RE60 CNG to have its CO2 emissions less than 60 g/km.
Check out our exhaustive coverage of the Bajaj RE60
A couple of days ago, we showed you spyshots of a left-hand drive RE60, which was meant for export markets. Bajaj said that they would export the quadricycle to markets in Asia, Latin America and Africa, while not ruling out the possibility of exporting it to Europe also. Rajiv Bajaj, the company's managing director, said that the RE60 was designed to meet international norms and regulations, and as a result, exporting the vehicle would not require a major redesign.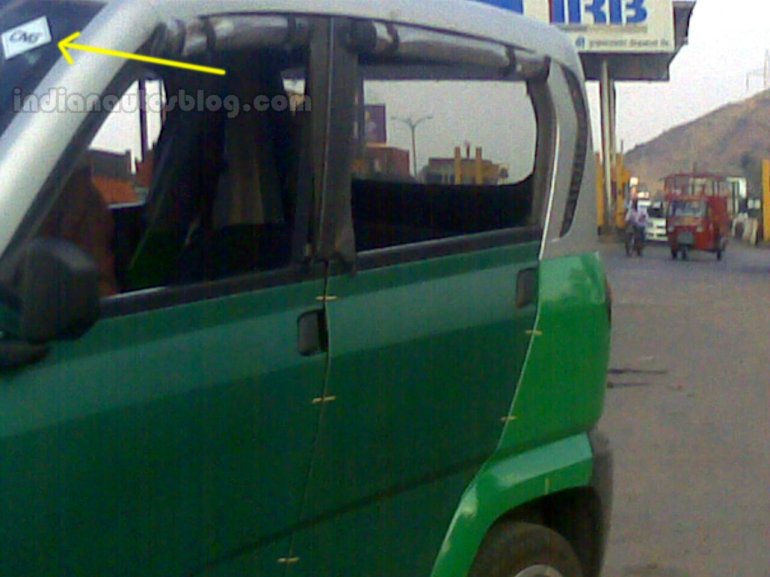 As of now, the Indian government has announced that quadricycles will be required to have a 'Q' symbol on the front, and their usage will be strictly restricted to 'non-highway' stretches of cities and villages. The government has also made it clear for now that quadricycles will be sold as a commercial vehicle only.