Update - A new image gallery has been added below the text.
Delivers 36 km/l.
Bajaj Auto has just unveiled the Bajaj Qute, the production RE60. Production has started at the company's plant in Aurangabad. While Bajaj exports three wheelers to as many as 55 countries, the Qute will initially be sold to 16 international markets, starting next week. As for the local market, the company is still awaiting approval from the Supreme Court to start selling the quadricycle.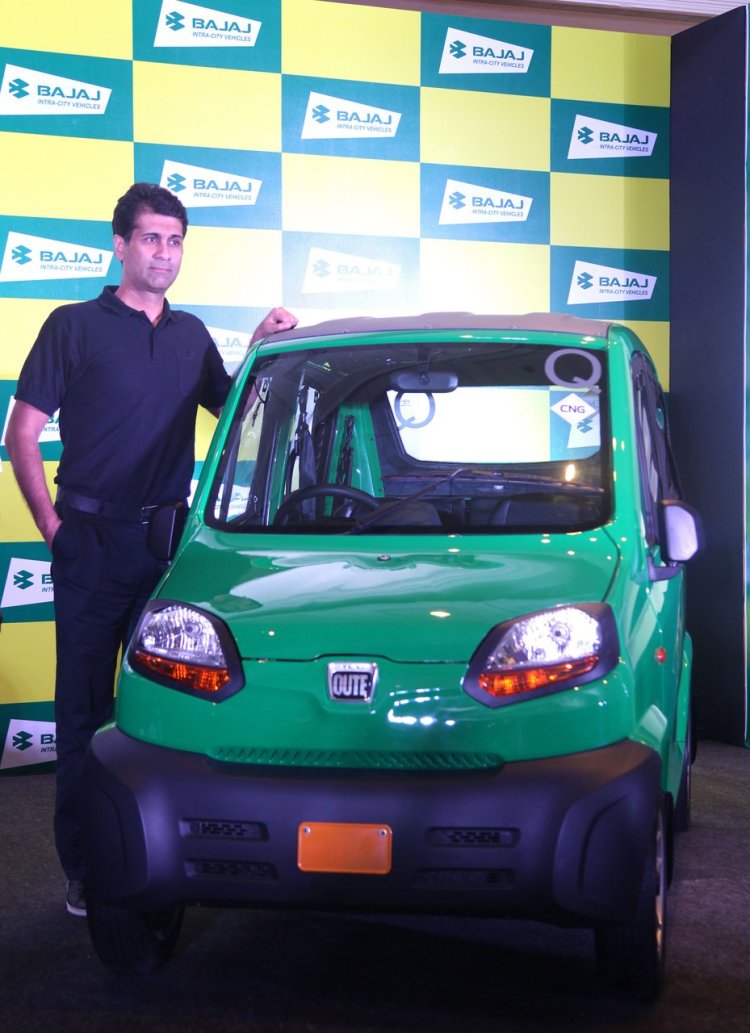 The Bajaj Qute is powered by a Euro 3 compliant 217 cc single-cylinder water-cooled DTSi engine with 4-valves and a closed loop fuel injection system, producing 13.5 PS at 5,500 rpm and 19.6 Nm at 4,000 rpm, mated to a 5-speed manual gearbox. The quadricycle returns a mileage of 36 km/l and CO2 emissions of 66 g/km. The top speed is limited to 70 km/h. The 400 kg vehicle will be available in petrol, CNG and LPG variants, for both LHD and RHD markets.
The dimensions of the Qute are 2752 mm in length, 1312 mm in width, 1650 mm in height and 3.5 metres of turning radius.
The last mile public transport vehicle is the first Indian made quadricycle to comply with the stringent European Quadricycle norms and get certification of the European WVTA (Whole Vehicle Type Approval), from RDW Netherlands, Bajaj announced.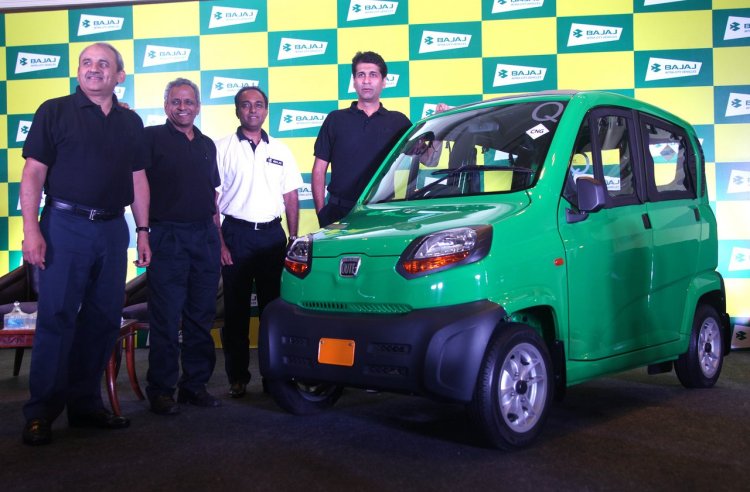 Bajaj is yet to announce the price of the Qute.
Bajaj Qute - Press Release
[Slideshare direct link]