Priced at IDR 65 million (INR 3,29,441.07).
The Bajaj Qute, formerly known as the Bajaj RE60, has been launched in Indonesia as the country's new cheapest car. The Bajaj Qute has landed in the archipelago at a price of IDR 65 million (INR 3,29,441).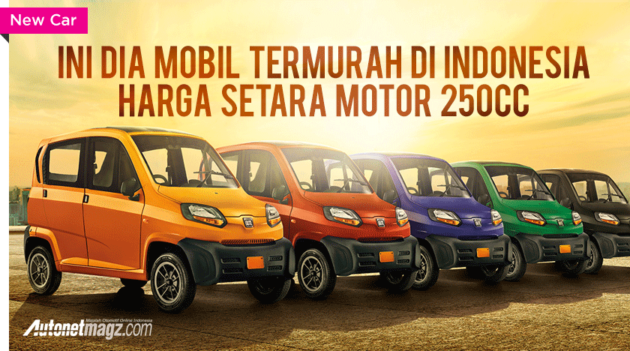 The Bajaj Qute measures 2,752 mm in length, 1,312 mm in width and 1,652 mm in height, and has a wheelbase of 1,925 mm, making it one of the smallest passenger cars currently available in the market. The exceptionally low price tag is reflected by the lack of equipment such as AC, power steering, power windows, electric mirror and audio system are not available. Six colour choices are available.
Powering the Bajaj Qute is a 0.2-litre water-cooled Digital Tri-Spark ignition 4-valve engine. The fuel injected engine produces 13.2 PS and 19.6 Nm of torque and is paired to a 5-speed sequential gearbox. The driver has to shift the gear simply by moving the shifter forward without any clutch. The quadricycle has a fuel economy rating of 36 km/l.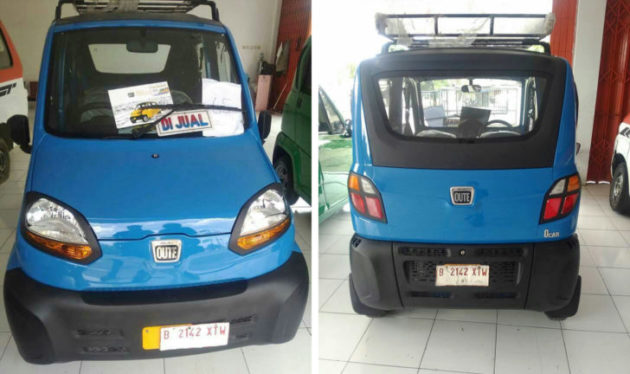 Also Read: Bajaj Qute launches in Turkey – IAB Report
The Bajaj Qute is the first Indian made quadricycle to meet the stringent European quadricycle norms. Announcing its export plans in September 2015, the company said that the India-made Qute will be exported to over 16 countries across Asia, Africa, Latin America and Europe.
[Source: Autonetmagz]