The Bajaj Dominar 400 was launched today at INR 1.36 lakhs (Ex-showroom Delhi).

Both the KTM Duke 390 and Bajaj Dominar 400 are built at Bajaj's factory in Chakan, Pune. Bajaj's latest machine's lineage can be traced to the naked KTM 390 but their characters are completely different.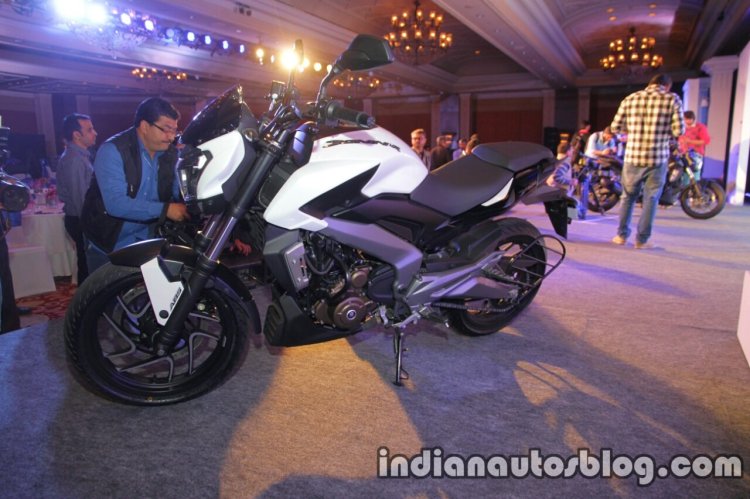 The 373.3 cc single cylinder mill in the Dominar 400 is borrowed from the KTM Duke 390, but it gets Bajaj's patented triple spark treatment which would help boost not just performance but also fuel economy. But the differences don't stop there.
Speaking to Indian Autos Blog at the launch, Mr Eric Vas, President, Motorcycle Business, Bajaj Auto, said:
This Bajaj Dominar 400 is a completely different from the KTM. KTM is a very high performance, ready to race bike. It is very sharp and hard and that is the international KTM brand. That is how they build their bikes and that is their way of doing things. It (Dominar 400) has been designed for a particular audience which wants to do certain things at certain points of time..wants the ability to go fast, but also wants the ability to ride to office comfortably from his home. This bike will do both.
The engine in the Bajaj Dominar 400 produces 35 PS of maximum power at 8,000 rpm and 35 Nm of peak torque at 6,500 rpm. In its 2016 iteration, the KTM Duke 390 is capable of churning out 43.5 PS of power at 9,000 rpm and 35 Nm of torque at 7,000 rpm. The difference in maximum power helps the KTM have a top speed of over 171 km/h while the Bajaj Dominar 400 has a top speed of 148 km/h.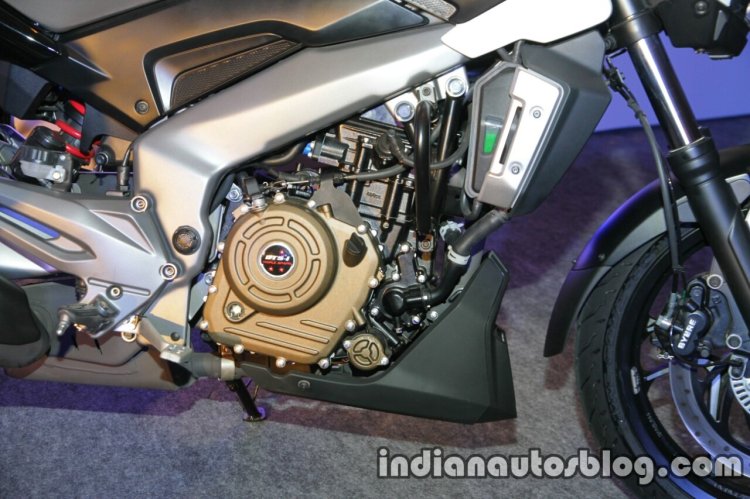 The gearing ratio will be very different in the Bajaj Dominar 400. While the KTM has short gear ratios for a sporty performance, Bajaj will have made them taller which will allow the bike to cruise effortlessly. The Bajaj's kerb weight of 182 kg is significantly higher than the KTM Duke 390 which will make it a more stable ride.