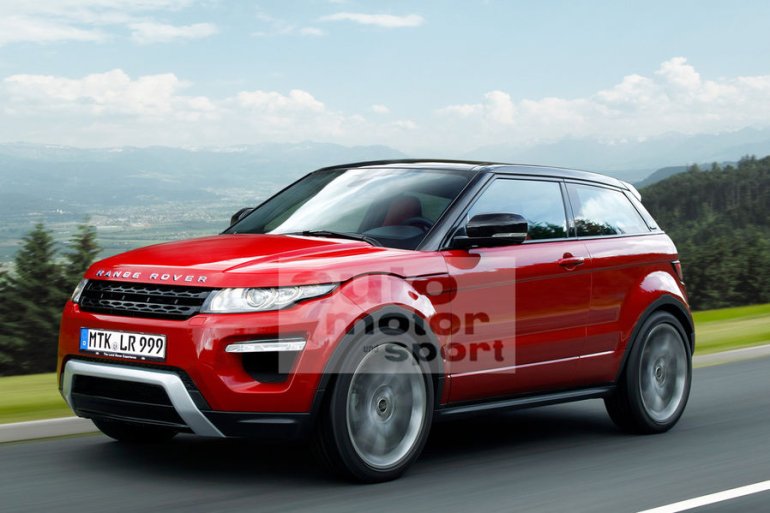 The Range Rover Evoque has been a phenomenal success worldwide and that is reason enough to try and experiment with many more variants.
Land Rover is mulling an aggressive strategy for the Evoque with three spinoffs based on the Evoque - a cabriolet, a bigger Evoque and a smaller Evoque - for the future. The most interesting of those is the baby Evoque which will be smaller than what is already a compact SUV.
Auto-motor-und-sport.de presents us the rendering of the 3-door mini Evoque which is lot more compact than the regular SUV that comes in 3- and 5-door configurations. The website also reports that the tiny Evoque could be measuring under 4 metres! That made us very much excited due to obvious reasons, the sub four metre length could mean terrific excise benefits in India, if at all Land Rover manages to come up with engines to comply with the norm.
However, doing so will dilute the brand value of the Evoque and we doubt that the baby Evoque will get petrol and diesel motors that displace less than 1.2 litre and 1.5 litre respectively. However if LR does go through with the plan, the aspiration of owning an Evoque may come true for many more Indians who have had to settle for something smaller and less expensive from another brand.
The sub compact SUV will be based on the same Freelander platform as the regular Evoque and is expected to carry the new family of engines that are in the works.
If the Evoque brand has nailed itself into the market as a luxury accessory, the positives coming from selling a smaller version or a lower spec version should outweigh the negatives, as the Evoque brand, by 2016, could turn out to be the Mini of the SUV segment.
[Source: Auto-motor-und-sport.de; Product map revealed by DailyMail.co.uk]