Fiat has confirmed the production of the compact Jeep SUV and their own 500X (inset, taken during a tease).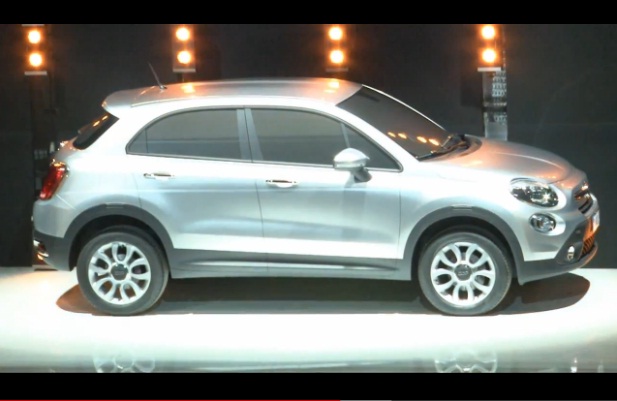 It is certainly a good news for India as Fiat-Chrysler has announced 9 new products for us including B segment Fiat and Jeep SUVs. Both the products will be crucial for Fiat Group's renewed attempt at cracking the Indian market.
Fiat Group's chairman Mr. John Elkann and CEO Mr. Sergio Marchionne along with Italian Prime Minister Mr. Mario Monti announced the company's future plans on the Melfi manufacturing facility yesterday. Both compact SUVs will be built at the completely modernized facility starting from 2014.
According to Fiat, the Melfi plant is being extensively modified and renovated to make it one of the most advanced automobile manufacturing facilities in the world with stringent quality standards. The preparations have already commenced.
The assembly line of the plant is being modified to accommodate the production of the modular Small Wide platform which will underpin a wide range of SUVs from Jeep and Fiat portfolio in future. The €1 billion worth investment also includes 500 new welding robots, new panel and body welding lines, a hi-tech paint shop and a metrologically equipped stamping shop.
Once the upgrades are in place, the Melfi plant will have the flexibility to produce four different vehicles in the same assembly line and will have a production capacity of 1,600 vehicles per day across 3 shifts.
The plant will be the only production base for the baby Jeep and Fiat plans to export most of Melfi's produce. We except to see this Jeep model sent to the Ranjangaon plant as a CKD.
We can expect the Jeep's compact SUV heading our way shortly after the Melfi plant starts production.