Automobile Magazine France has reported that Audi is working on a flagship crossover that sits slightly above the Q7. IAB readers know Audi has started developing the Q7 successor and is testing out the new model's organs on cloaked Q7 bodies.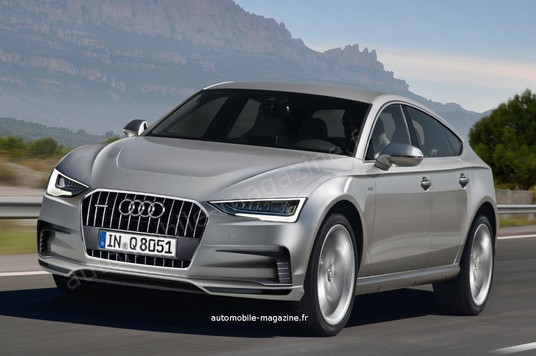 The Q8 is likely to arrive a year or two after the launch of the next gen Q7. Audi recently trademarked a collection of new names and the Q8 was among them.
Unsurprisingly, the report claims the Q7 platform will be used to build this model. The new 'MLB Platform' uses 60% aluminium to bring down weight. This is useful as the Q8 will measure 5.1m long, have a sloped roof and may offer the option of a plug-in hybrid to provide customers better fuel economy and lower emissions.
Unlike the future Audi Q7, none of the conventional variants of the Q8 will use a four-cylinder engine. The lineup will comprise of V6 and V8 motors.
Audi is likely to design a concept car in the coming years to preview the new flagship like the sequence it followed with the Q3.
In recent times, the Volkswagen group companies have shown tendencies to crave for crossovers. Lamborghini and Bentley joined this race at the Geneva Motor Show with the Urus and EXP 9F concepts previewing luxury crossovers. Like how the Porsche Cayenne, Volkswagen Touareg and Audi Q7 share platforms, the Audi Q8, Bentley EXP 9F and the Lamborghini Urus could share the same underpinning. The VW group board is yet to approve the recently showcased concepts for production and it may take a while to see them on the market.
As Audi already has a very successful crossover carline, there may not be any intense debates inside VW group board rooms before approving the new addition for production.
[Source - Automobile-Magazine.fr]