A cheaper version of the Audi Q5 is in the making for the Chinese market this year. This budget variant understandably has to make do with a cheaper manual transmission and a features list with plenty of slashes and strikes.
From the photographs we can see that the exterior of the vehicle has a reduced amount of chrome. Xenon lamps are replaced with regular halogen bulbs.
The interior would be cleaned up as well. We expect steering-mounted controls, leather upholstery and a navigation system to not play a part on the cost-down variant.
Power comes from a 2.0L engine mated to a manual gearbox and exact details aren't out yet.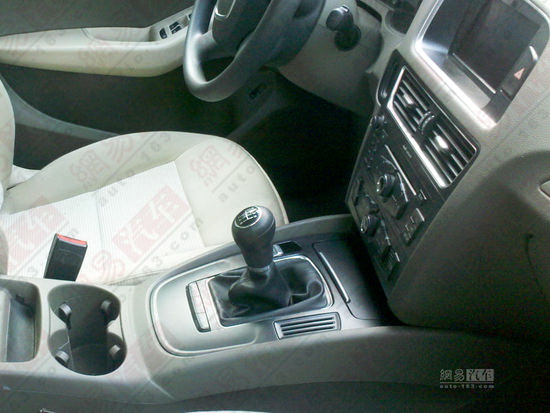 The Audi Q5 is manufactured by the FAW-Volkswagen JV in China. The budget Q5 is expected to be launched in November at the Guangzhou Auto Show with the rest of the updated range, and that's when we would be able to bring you the complete details and the feature list or the features missed in this poverty low-end Q5 variant.
The price for this entry level variant is said to drop down to around 300,000 yuan (about Rs. 26 lakhs). The regular Q5 starts at around 340,000 yuan (roughly Rs. 30 lakhs) and climbs all the way to 570,000 yaun (roughly Rs. 48 lakhs).
Earlier we had brought you news about how BMW referred to their budget X1 variant as 'Qi Gai Ban', which literally means "Beggar edition". We wonder what Audi has in mind.
What do you think Audi should name this Q5 variant?
[Source: CarNewsChina.com & Autohome.com.cn]