The Audi Q3 is one of the hot selling cars for Audi in India. The compact SUV is bound to feature a lower price tag, as Audi India is preparing to assemble it locally.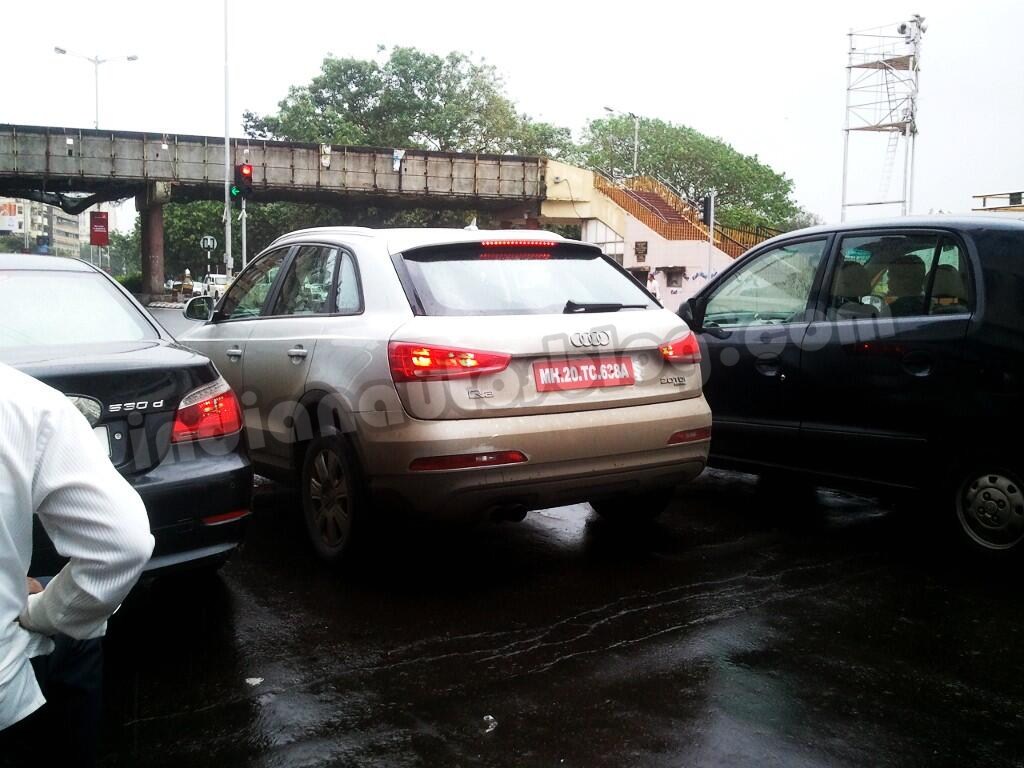 The current Q3 range starts at around Rs. 27.7 lakhs (ex-showroom Mumbai) and the CKD assembly will bring the price point down by a few notches. In addition to the local assembly, Audi is also planning to introduce an entry level variant which sacrifices the quattro all-wheel drive system and as a result could be priced even lower.
We have been showing you the spyshots of the locally assembled Q3 and here is another one. The spyshot was sent by our profound reader, Mr. Abinav Suri, from Mumbai.
On closer observation, you can notice that the taillamp detailing is different. The thin LED elements have been replaced by ordinary bulbs, however this doesn't seem to be the entry level model since it carries the quattro badge (below the 2.0 TDI badge). Also note that the alloy wheels look pretty ordinary.
Audi India head, Mr. Micheal Perschke, told India Autos Blog that a single petrol version and two diesel versions of the Q3 will be locally produced from end of July.
With the local assembly, the Q3's starting price would place it temptingly close to the recently launched Mercedes A Class hatchback.