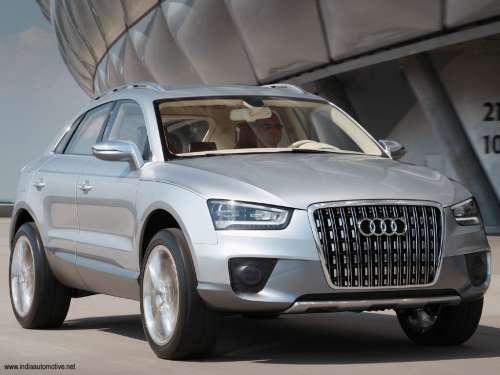 Globally, the trend followed has seen SUVs shrinking to fit parking spaces and equally the buyers' budget. Ford's last year's introductions saw a small urban SUV called the Kuga and Toyota's Urban Concept is one other example to this case.
German rival BMW plans to take on the competition with its X1, a car that closely resembles the X3, which will grow to accommodate the slightly smaller X1 in the BMW series.
Supplementing the line of smaller and cheaper SUVs will be Audi's Q3. The Q3 was announced by the company last week and it will be produced in Spain as a smaller alternative to the Q5 and Q7. Rumors are floating of a possible Q1, but the company's stand at present isn't anything but the Q3, which will be built in VW Group's plant in Martorell, Spain.
The Q3 will essentially replicate what its older siblings have successfully emulated. The platform adopted for this smaller SUV will be utilized to make a hatchback named A3. A long list of engines will include a 147kW 2.0L TFSI engine, a 171kW 3.0L turbodiesel V6 and a 210kW 3.6L FSI V6 in the diesel category.
For India, Q3 rolls in during 2011
The Audi Q3 will eventually make it to India in 2011. Expect it to arrive in both petrol and diesel forms. Pricing should be under 30 lakh rupees for the base petrol version, but that's just our prediction.
Source- India Automotive