Here's our next W201 - the Audi Q3 seen testing yet again. The difference is Audi's not bothered about aficionados clicking away at their mules. For Audi India camouflage is a term found in a 3rd grader's Zoology text book.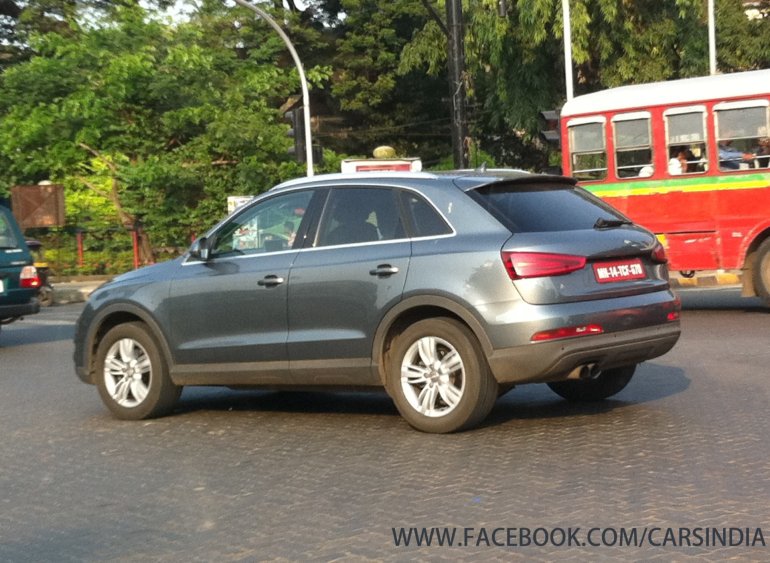 Our reader Aditya Prakash who is by far the biggest Audi fan in India (and runs a Facebook page CarsIndia) has sent us another catch wearing the four rings. The Audi Q3 continues testing in Mumbai with a possible unveiling at Auto Expo next year.
The Q3 shares its foundation with the Volkswagen Tiguan and as the latter is not available in India, the VW Group need not follow the brand pattern and position the Audi offering at a premium.
So Audi India should start the Q3 under 25 lakh rupees and set the segment ablaze.
Under the hood Audi will use the 2L diesel from the Passat/Jetta/Laura/A4 and pair it to a 6-speed manual and 7-speed automatic gearbox. Unlike the X1 which is purely a 2WD crossover, the Q3 might come with Audi's Quattro (AWD) system. We expect Audi to bring the Q3 to the market by May 2012.