Based on the MQB platform.
Post its debut at the 2016 Geneva Motor Show, here are the first images of the Audi Q2 out in the open. The images were snapped in Copenhagen, and show the range-topping model with what looks like an S-line body kit, courtesy of the larger wheels, silver skid plates and contrasting wing mirror covers.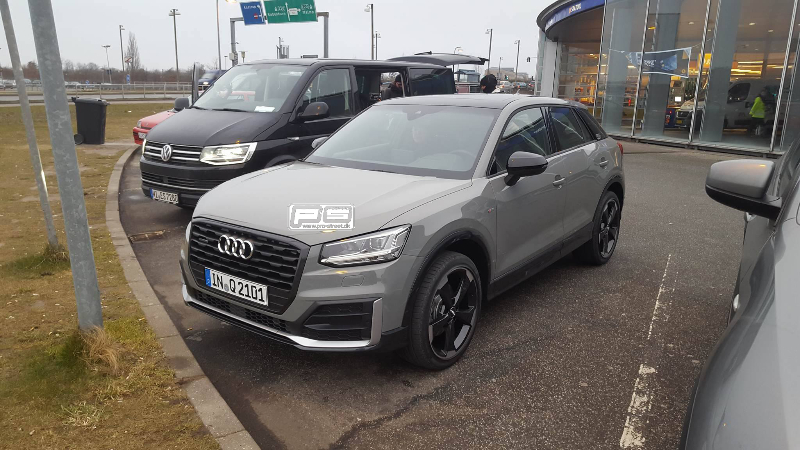 The Audi Q2, based on the MQB platform, measures 4.19 meters (length), 1.51 meters (height), 1.79 meters (width) and 2.6 meters (wheelbase). With all seats in place, the Q2 has room for 405 liters of luggage space, and with the rear seat back folded, the smallest member of the Q family liberates 1,050 liters.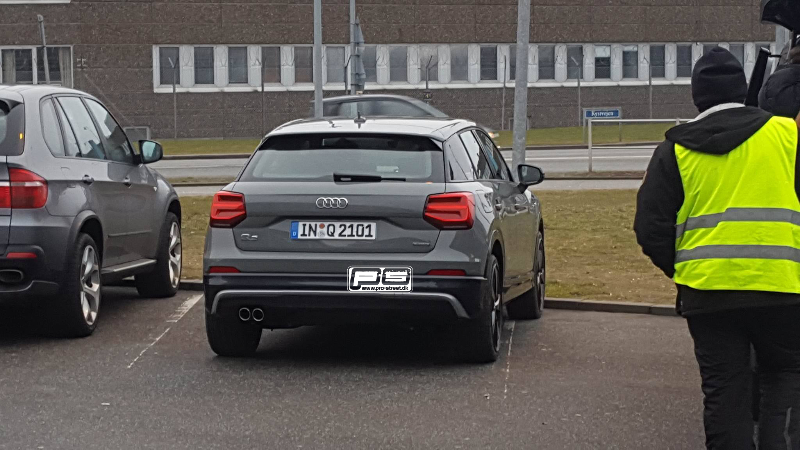 Inside, the Audi Q2 sports a layout similar to that of the Audi A3 Sedan. The center console sees circular AC vents on either side of a MMI screen, which can be optionally specced to the MMI Plus system with a touchpad interface.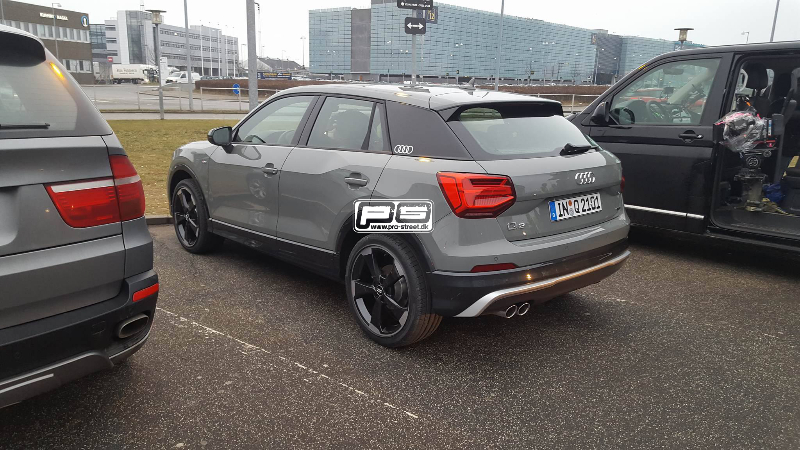 Also read: 2016 Audi Q5 spied in video
Starting the powertrain lineup is a three-cylinder 1.0-liter TFSI engine followed by 1.4- and 2.0-liter TFSI four-cylinder TFSI engines. The diesel range includes 1.6- and 2.0-liter TDI four-cylinder engines. Overall, power outputs range from 116 hp to 190 hp, with transmission choices including a 6-speed manual and 7-speed DSG. While a front-wheel drive setup is standard, the Quattro all-wheel drive system can be specced on the 2.0-liter TDI and TFSI engines. Adaptive suspension and a four-link setup are optional as well.
[Source - Pro-Street]