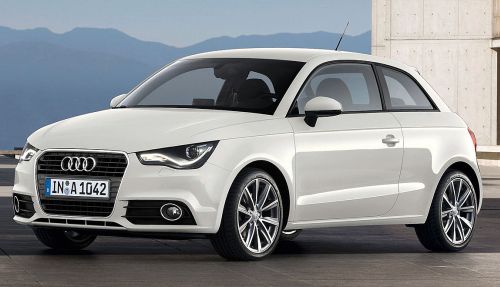 Audi had a very successful run in India last year with the German luxury car maker managing to overshoot its sales targets for India. Audi would be strengthening its commitment to the Indian market and the company even began assembling its Q5 compact SUV at its Aurangabad facility in India.
Audi would be launching the Q3 mini-SUV internationally in 2011 and also has plans to assemble the Q3 in India to compete head-on with the BMW X1 in mid-2011. The Audi Q3 is expected to priced between 23 to 28 lakh Rupees.
The biggest launch for Audi internationally would be its small premium hatchback, the A1. The Audi A1 is a stylish looking 3-door hatchback that would compete with the Mini and Alfa Romeo Mito internationally. The Audi A1 is arguably the best looking hatchback in the world.
How would the Audi A1 fare in India? The Audi A1 has a very good prospects in India but it can't sell in huge volumes to make BMW realize it has been foolish for not bringing the Mini to India. It can sell in reasonable numbers if Audi brings the high powered Audi Sport and S-Line versions.
The A1 shares its platform with the Volkswagen Polo and Skoda Fabia and falls under 4 meters of length. And if Audi can plonk in its 1.2 liter TSI producing 104 hp and 175 Nm of torque with the 7-speed S-Tronic dual clutch transmission, Audi could be able to price the A1 between 16 to 20 lakh Rupees which sounds exciting.
When Volkswagen offers its Beetle and Fiat its 500, why can't Audi bring in the A1?
Audi A1 gallery -
Source: Carwale