The Audi e-tron was recently spied testing on the roads, courtesy decoches.blogspot. This is the company's first electric SUV.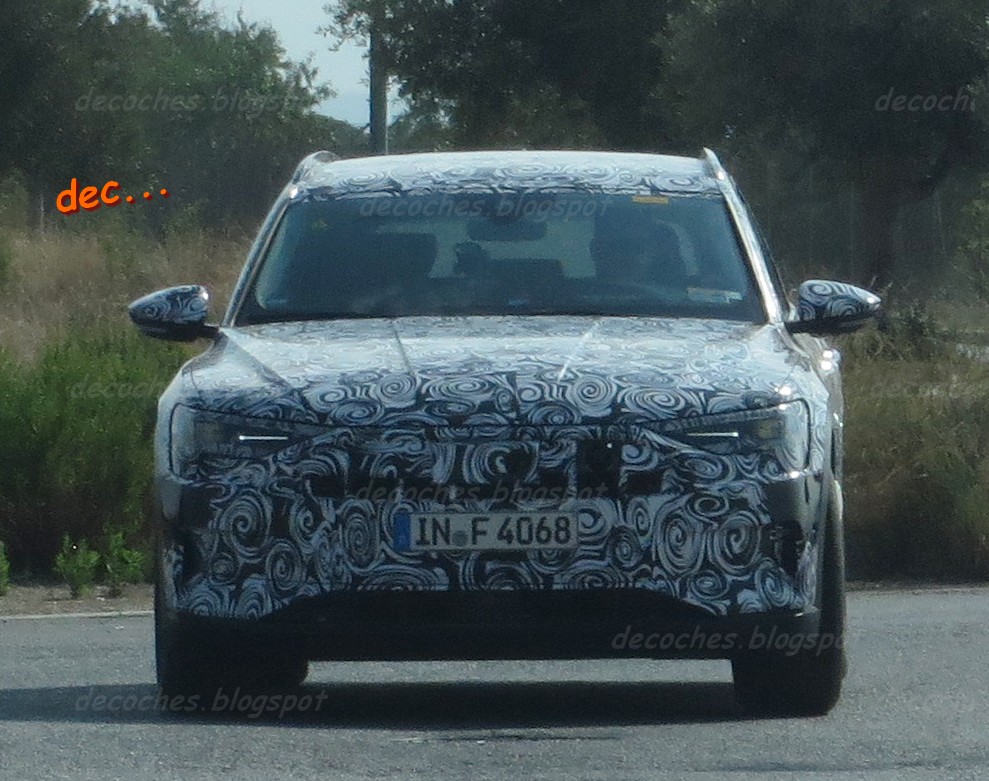 At the 2017 Frankfurt Motor Show, Audi unveiled the Audi e-tron Quattro concept. Two years, later, this model's production version is testing on the roads. Audi refers to the production version simply as the 'Audi e-tron'. The concept version is 4.88 metres long, 1.93 metres wide and 1.54 metres high. It has three electric motors, one driving the front axle and the other two placed on the rear axle - all generating 370 kW of combined maximum power. Using a boost function, the driver can squeeze out 370 kW and 800 Nm of torque temporarily.
The Audi e-tron Quattro concept takes just 4.6 seconds for a 0-100 km/h sprint, while its top speed is electronically governed to 210 km/h. Its 95 kWh battery provides a range of more than 500 km. Using DC charging with an output of 150 kW takes, the battery takes just around 50 minutes to go full. The production version is reportedly built on a development of the Porsche Mission E's platform. It should also have a range of over 500 km.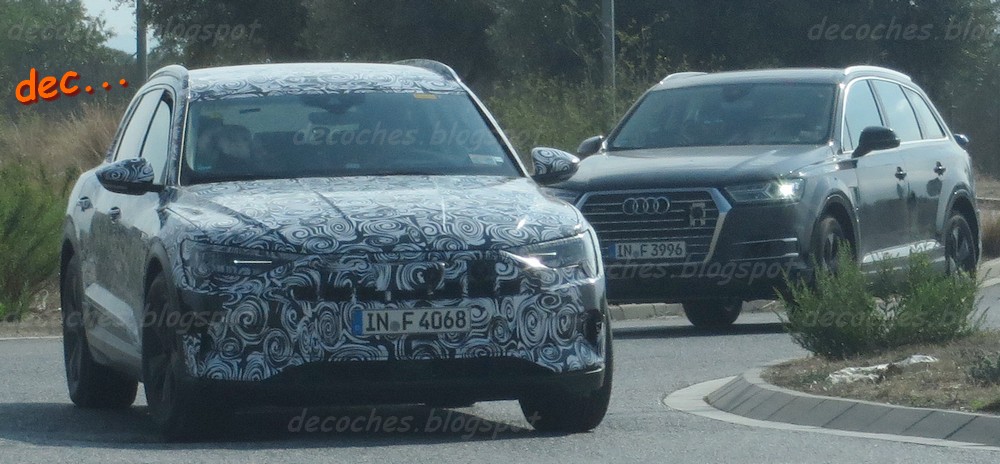 Also See: Audi Q8 reaches India for testing, on sale in Europe next year
The Audi e-tron electric SUV's debut will take place in early 2018. The Tesla Model X rival's production is tasked to the Audi Brussels plant in Belgium. In 2019, the Audi e-tron Sportback, Audi's second BEV, will enter production at the same facility.
[Image Source: decoches.blogspot]