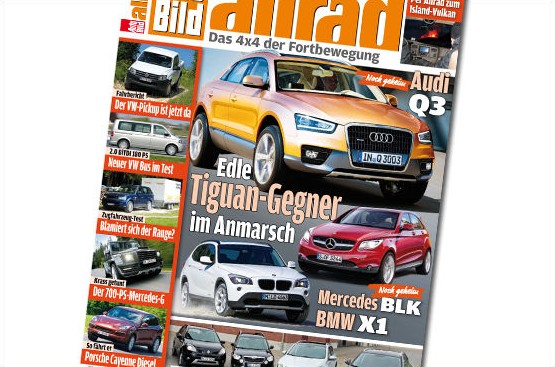 Audi yesterday began producing the Q5 compact SUV in India and this itself is proof that the German luxury carmaker is not going to stop with just assembling sedans.
Audi is internationally developing the Audi Q3 mini-SUV (rendered above) which would be based on the Audi A5 platform. The Audi Q3 which is slated for a 2011 release would be manufactured at Martorell in Spain. The Q3 mini-SUV would compete with hugely successful BMW X1.
Audi India is reportedly making aggressive plans to become the number one luxury car brand in India by 2015. Audi has set itself a target of producing 6,000 cars annually in India.
BMW India would be launching the X1 by January 2011 and BMW hopes sell huge numbers of the X1 mini-SUV in India. The BMW X1 could be priced between 23 to 28 lakh Rupees and such competitive price would be mainly because BMW would be assembling the X1 in India.

Audi India is reportedly charting out big plans on bringing the Q3 mini-SUV to India as soon as it is launched internationally to take on the BMW X1. Audi could also assemble the Q3 at its Aurangabad facility.
The Audi Q3 would take on the BMW X1, Honda CR-V, Nissan X-Trail and possibly the India-made Land Rover Freelander. Mercedes Benz could also join the race soon with a mini-SUV with a three pointed star on the bonnet.
Cars like the Audi Q3 and BMW X1 are the only way in which luxury car makers like Audi and BMW can sell a sizable number of cars in India.
Image source: Autobild.de