Here is another spy shot of the Audi A3 Sedan testing in India. This image was snapped by Autocar India's reader, Harjoot Mankoo, and we get to see the rear of the car in this picture.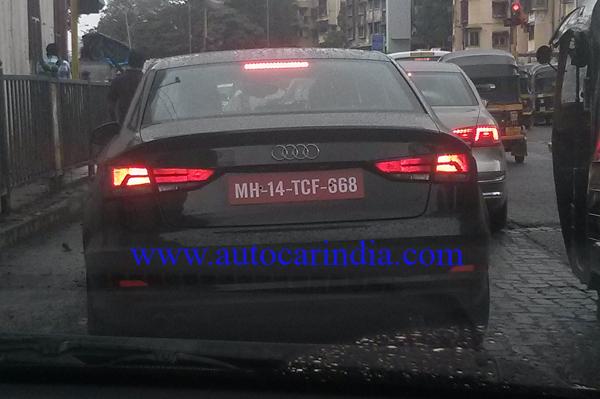 As you may have noticed, there is something odd about these taillights. The press images that Audi released had taillights with LED elements in typical Audi fashion. The A3 Sedan here does not feature such elements, it appears more conventional. And that is because this is the base variant of the A3 Sedan.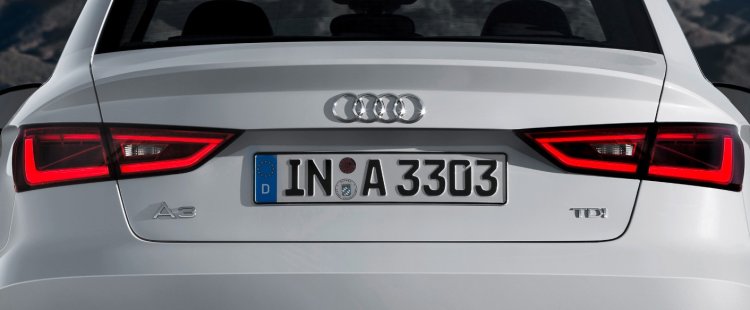 After exploring Audi Germany's online configurator for the A3 Sedan, we learn that the base variants will feature halogen headlights and taillights with LEDs, but without LED strips (that you see in the white car). Xenon headlights and taillights with the LED strips are optional extras it seems.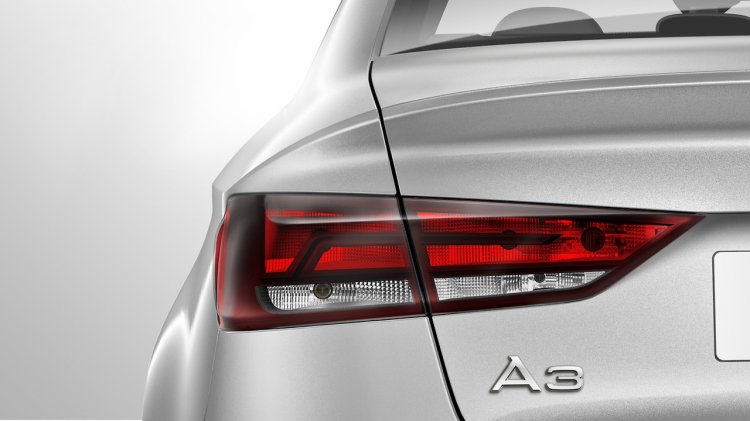 But then again, Audi is targeting an aggressive base price for the A3 Sedan with Michael Perschke, Head of Audi India, confirming that the A3 Sedan would be sub 25 lakhs when it goes on sale next year. Whether Audi India would assemble the A3 Sedan from Day 1 or whether they would bring it as a CBU in the beginning and then commence local assembly is something we will have to wait and watch.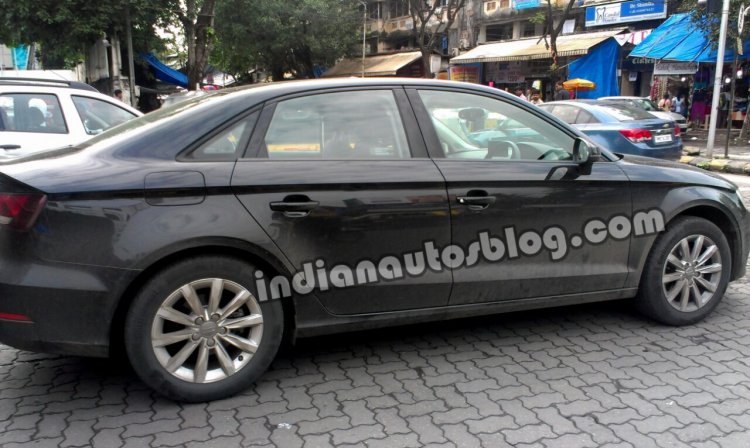 [Image from Autocar India]