Audi is testing the next generation A3 hatchback in Argentina and it is likely to be launched either in late 2012 or during the Geneva Motor Show in March 2013. Audi India will be interested in the sedan model as it brings hope of increasing its presence in India.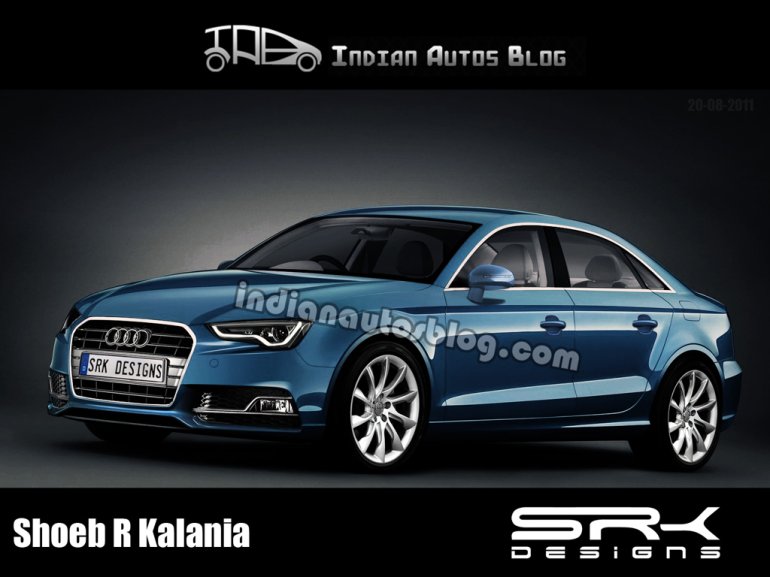 The other two Germans aren't going to wait and watch Audi flood the market with the D segment car. While BMW India is learned to be studying the 1 Series for our market, Mercedes' baby CLS based on the low-cost MFA kit architecture is a fantastic option to rival these two.
The miniature CLS could win hearts, not only with low price and Mercedes badge, but also with its flowing lines and eye-catching design based on the tip-top, niche segment CLS four-door coupe.
Shoeb R Kalania picked up an image of the A3 sedan concept brought to the Geneva Motor Show this year and based on what he saw on the Argentinian spy pics, he resumed on the concept's journey into a showroom model. There will be plenty of chrome, a powerful set of headlamps, the signature Audi grille and a boot plastered to the rear.
Audi could price the A3 at over 20 lakh rupees offering comparably less rear seat space or comfort than sedans like Camry, Accord, Superb and Passat. The A3 model will create a huge reservoir of Audi customers who in the future are potential A4, Q5 and A6 buyers.