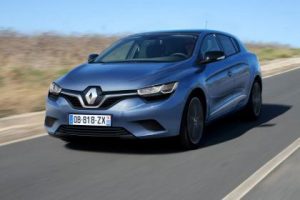 Renault's popular hatchback Megane is ready to enter its fourth generation. Autoexpress.co.uk reports that the all new Megane will debut at this year's Frankfurt Motor Show in September. The publication also presents us with an exquisite rendering of 2013 Megane.
The Megane is a very important hatchback in Renault's portfolio. It is essentially Renault's answer to the Volkswagen Golf and Ford Focus which is a volume segment in Europe. Renault has multiple body styles of the Megane such as 3- and 5-door hatchback, saloon, coupé, convertible and estate.
According to Design Chief Laurens van den Acker, the new Renault cars will be categorized into six labels - love, explore, family, work, play and wisdom. According to this classification, the Megane will be a Renault's 'Work' model.
Renault will not drastically change the dimensions of the Megane because the French automaker wants to 'to do more of the same'. Renault has no plans to axe any of the current body style.
It will be offered with two petrol engine options - 0.9 tCe and a 1.2 tCe. Both will be mated to Renault's EDC (Efficient Dual Clutch) gearbox. There is a very stark possibility that the new Megane will share a lot of components with the upcoming Nissan's VW Golf rival due in 2014.
Renault has no plans to bring the Megane to India because it will be a very expensive offering in the Indian market.
[Source: Autoexpress.co.uk]