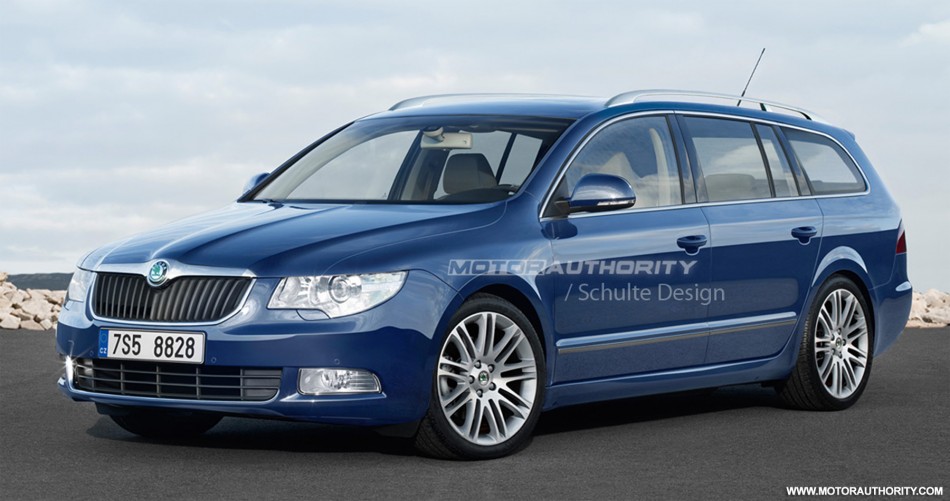 The Skoda Superb station wagon won't make it to India as there isn't a market for station wagons, let alone ones that have a prefix 'luxury.'
Motor Authority has published a rendering of the wagon version of  the newly launched Skoda Superb. The rear overhang will be more than the sedan, and tail lamps will be different. The interiors will largely remain the same, and the running gear will not be meddled.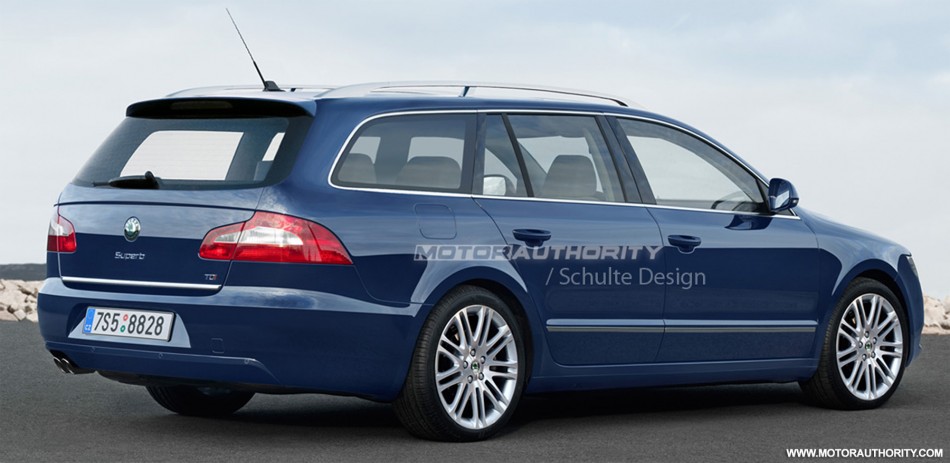 Engine options will be plenty- 1.6L FSI to the 2.8L V6 FSI in the petrol side and several diesel engine, 1.9-liter and 2.0-liter TDI to name some.