When the first unit of the Porsche Cayenne, the million dollar idea of the then Porsche CEO Wendelin Wiedeking, rolled off the Leipzig assembly line 11 years ago, Porsche aficionados had done just about everything but protesting outside the factory gates. The idea of a Porsche SUV was sacrilege and caused heartburns to fans of the everyday sportscar brand.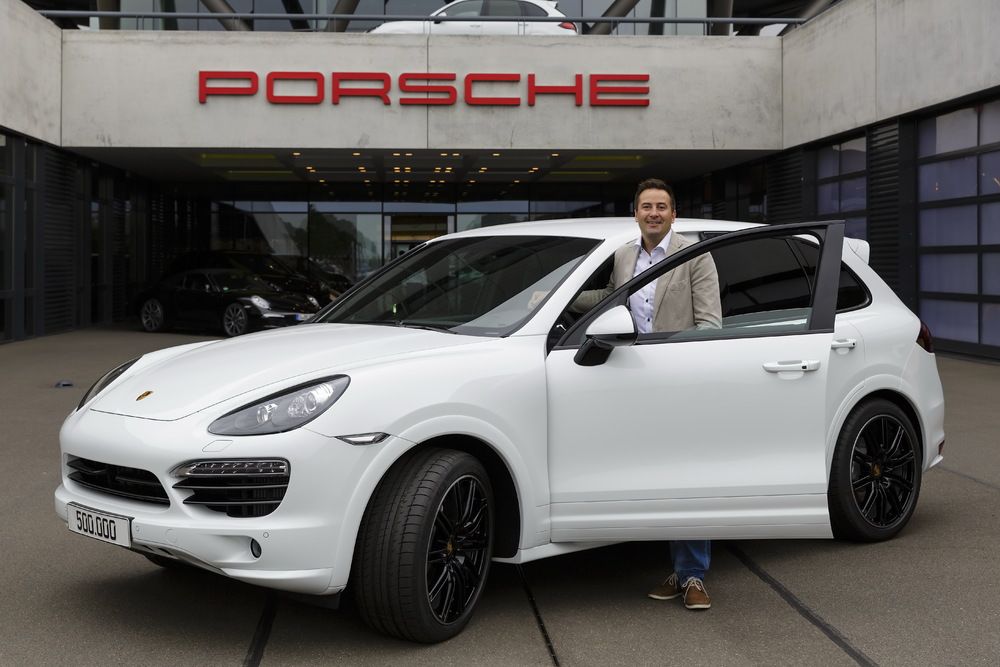 The ice melted the following summer and the Cayenne soon got to work on increasing its market share. Today, the Cayenne is the single largest volume model for the brand that was once a boutique company with an uncertain future. Production started with about 70 units a day in 2002 (roughly 25,000 units a year). To give you an idea of how far the Cayenne has come, last year Porsche sold 83,000 examples of the vehicle in more than 125 countries.
Every year some 2,500 customers fly in to take delivery of the vehicle in person at the Leipzig plant. Customers who travel to Leipzig can also use the opportunity to get behind the wheel of a Porsche around an FIA-certified circuit and on the off-road track.
The 500,000th Cayenne owner traveling from Austria didn't miss out on the track experience as he picked up keys to his S Diesel which uses a 382 hp V8 engine. Bet he couldn't decide which of the two events was more thrilling!