KTM boss reveals price range of the KTM RC16 MotoGP replica.
It is not a big secret that KTM will be bringing a litre class flagship based on their MotoGP machine. Speaking to SpeedWeek, KTM's Stefan Pierer revealed that the track-only limited edition bike with the V4 mill will have an output of around 240 PS. The track-only version of the KTM RC16 will be limited to about 100 units and affordability will be a key factor. With high output engines  long-term reliability is often compromised but KTM upholds that they will not fall in the pit. The design of the bike is not ready yet but Mr Wolfgang Felber, KTM's Technical Head has already been appointed as the Project Manager.
Mr Stefan Pierer, CEO of KTM, said:
Next year we will be racing with the RC16, but a year later we will tackle it. We want to build at least 100 pieces and also offer this product at a very affordable price. We want to be as close to the MotoGP bikes as possible. 270 hp will of course not be, but with 240 hp one must count reliably.
While Honda's super premium EUR 188,000 RC213V-S motorcycle brought riders closer to the handling aspect of MotoGP, KTM RC16 will take one one step further and give customers a taste of extreme power. MotoGP bikes, including KTM's, are known to make around 270 PS of power but KTM has generally shown skepticism in retailing high output machines.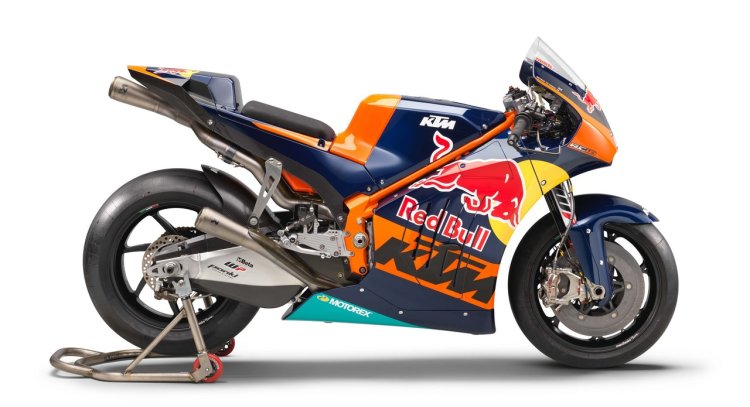 The KTM RC16 for public will be priced in the range of EUR 100,000 to EUR 120,000.
[Source: SpeedWeek]