Hyundai has launched the new Santa Fe in its domestic market in Korea priced KRW 28,150,000 (INR 16,91,617.95) onwards. The 2019 Hyundai Santa Fe was unveiled earlier this month. The SUV has now entered its fourth generation.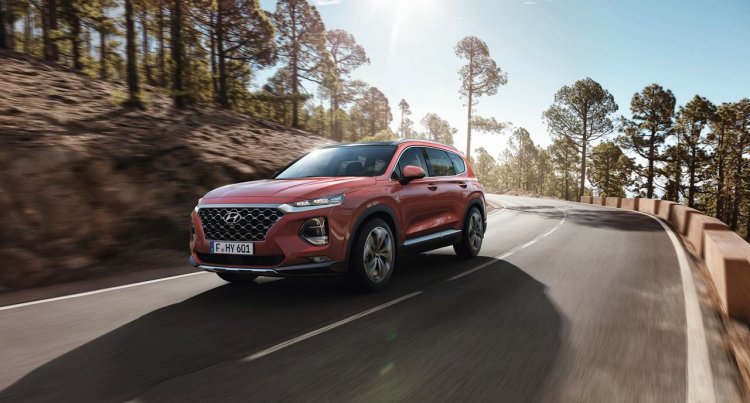 The 2018 Hyundai Santa Fe incorporates the company's new design language for SUVs previewed by the Hyundai Kona. At the front, the Hyundai Santa Fe features the 'Cascading' front grille, a full-width chrome strip, and Composite Light - a design comprising LED Daytime Running Lights positioned on top of the LED headlights. The rear features LED tail lamps and a two-tone bumper along with chrome inserts and silver finish skid plate.
The Santa Fe has a length of 4,770 mm, a width of 1,890 mm and a longer wheelbase of 2,765 mm. Interior space also sees an increment as legroom is increased by 38 mm and headroom in the third row has also been improved by 22 mm.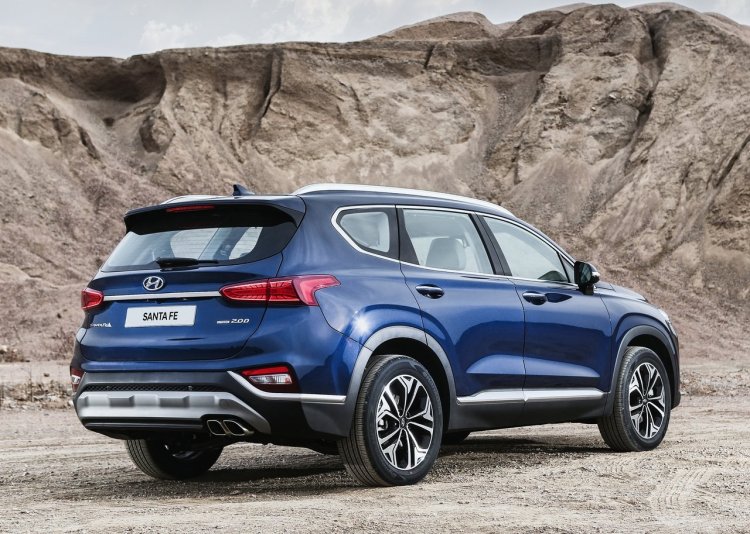 Also Read - Hyundai Creta facelift spied
In Korea, Hyundai is offering the Santa Fe with 2.0 L turbocharged petrol, 2.0 L diesel and 2.2 L diesel engines. All engines will send drive via an 8-speed automatic transmission. As before, buyers will have an option for a 4WD system.
2019 Hyundai Santa Fe Price List
Santa Fe 2.0 L Petrol Premium - KRW 28,150,000 (INR 16,91,617.95)
Santa Fe 2.0 L Petrol Exclusive Special - KRW 31,150,000 (INR 18,72,582.250)
Santa Fe 2.0 L Diesel Modern - KRW 28,950,000 (INR 17,40,329.25)
Santa Fe 2.0 L Diesel Premium - KRW 30,950,000 (INR 18,60,559.25)
Santa Fe 2.0 L Diesel Exclusive - KRW 32,650,000 (INR 1962754.75)
Santa Fe 2.0 L Diesel Exclusive Special - KRW 33,950,000 (INR 20,40,904.25)
Santa Fe 2.0 L Diesel Prestige - KRW 36,350,000 (INR 21,85,180.25)
Santa Fe 2.2 L Diesel Exclusive - KRW 34,100,000 (INR 20,49,921.50)
Santa Fe 2.2 L Diesel Prestige - KRW 36,800,000 (INR 22,12,232.00)