The 2018 Porsche Cayenne Turbo has been displayed at the Autocar Performance Show in Mumbai. The third generation of the performance-focused SUV is on sale in India for INR 1.92 crore (ex-showroom, Pan-India).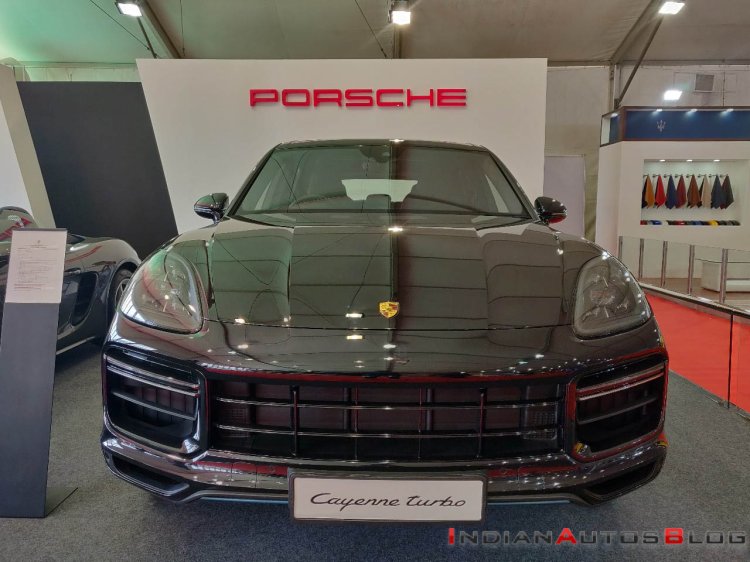 Also Read: 2019 Porsche Macan (facelift) to arrive in Q4 2018
The latest generation Porsche Cayenne, which comes only in petrol and petrol hybrid flavours, sports a familiar silhouette but reflects the company's latest design identity. The new Cayenne is 4,918 mm long and 1,983 mm wide (excluding mirrors) and 1,673 mm tall. This is an improvement of 63 mm in the overall length, a 45 mm increment in width, and a 9 mm reduction in height over its predecessor.
The front-end of the latest Porsche Cayenne features a neatly sculpted hood with a 'power dome' running across its length. The redesigned headlights carry LED fixtures and add a touch of sophistication to the front fascia. The lateral trim strips on the central air intake emphasise the width of the vehicle. The Cayenne Turbo looks sharper than the lower variants owing to the double-row lighting modules, widened wheel arches with painted wheel arch trims, distinctive 21-inch alloy wheels, twin tailpipes, and an adaptive roof spoiler.
Powering the 2018 Porsche Cayenne Turbo is a 4.0-litre twin-turbo V8 petrol motor that produces 550 hp from 5,750-6,000 rpm and 770 Nm of torque from 1,960-4,500 rpm. It comes mated to an 8-speed automatic transmission that drives all four wheels through an all-wheel-drive system.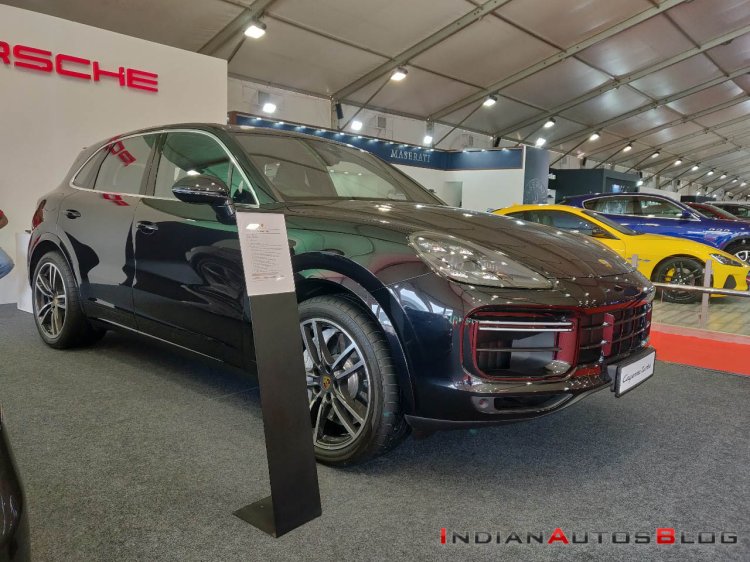 Also Read - India-bound 2019 Porsche Macan at the Thai Motor Expo - Live
Going by the company-claimed figures, the 2018 Porsche Cayenne Turbo is capable of sprinting from nought to 100 km/h in just 4.1 seconds in its standard avatar and takes merely 3.9 seconds with the optional Sport Chrono Package. The top speed is rated at 286 km/h. For the first time, Porsche has added a tungsten carbide layer to the steel discs brake rotors to optimise braking performance. The chemical treatment even reduces the wear and tear of the brake components. Furthermore, the active rear spoiler acts as an air brake to offer additional stopping power.