Porsche has revealed the 2018 Porsche 911 GT3 RS and announced that the new model will debut at the 2018 Geneva Motor Show. The facelifted model costs INR 27,493,000 (ex-showroom India) and is now available to order in India.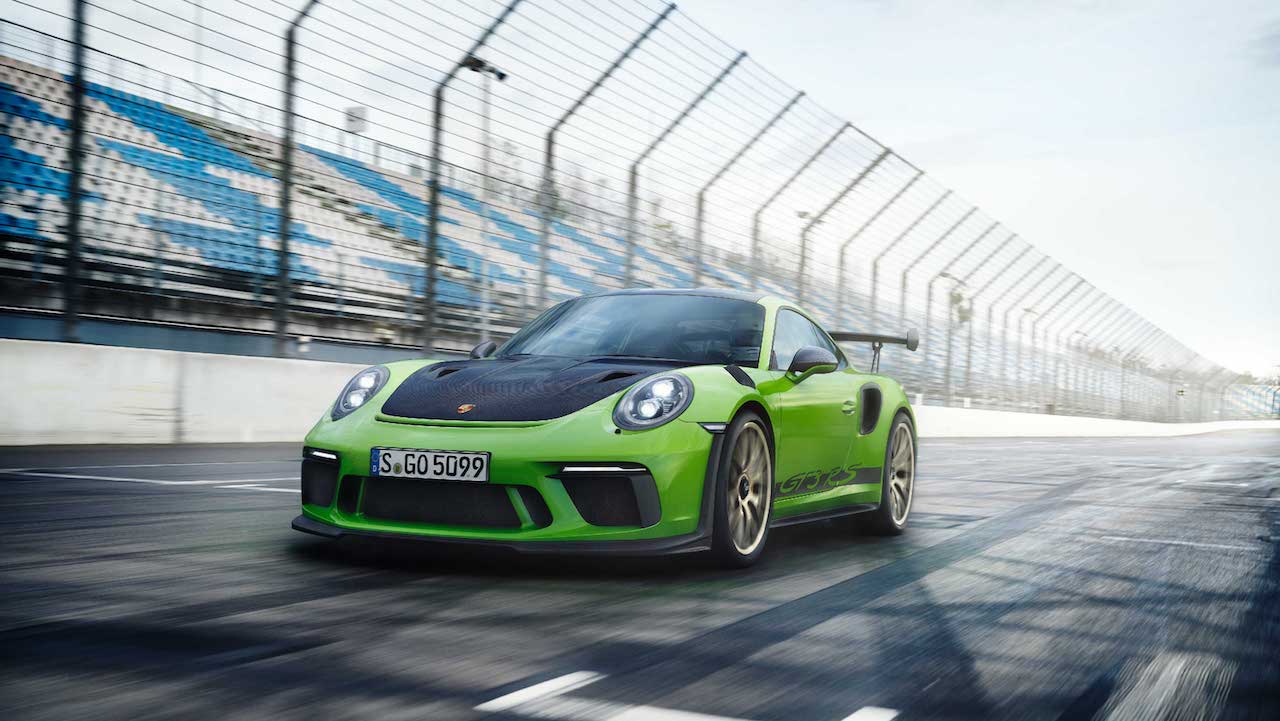 The 2018 Porsche 911 GT3 RS's first talking point is its engine. It's a 4.0-litre six-cylinder petrol unit that is the most powerful naturally aspirated engine fitted in a Porsche 911. The flat engine develops 520 PS 8,250 rpm and 470 Nm of torque at 6,000 rpm. The maximum power and maximum torque figures have increased by 20 PS and 10 Nm respectively. The 7-speed PDK dual-clutch automatic transmission sends drive to the rear wheels. There is no manual transmission option on offer.
Newly developed 265/35 ZR 20 sports tyres have replaced the 245/35 ZR 20 tyres at the front, improving the agility and steering behaviour of the car. At the rear, there 325/30 ZR 21 sports tyres in place of 305/30 ZR 20 tyres, improving the traction. Magnesium wheels, included in a new optional Weissach package for weight reduction, are available. The optional package features carbon components for the chassis, exterior and interior as well.
Other changes, most of which lead to improved cooling or aerodynamics, include a new front splitter, new headlights, resculpted hood with air vents, side air vents, new rear bumper and a new, higher-positioned solid rear wing.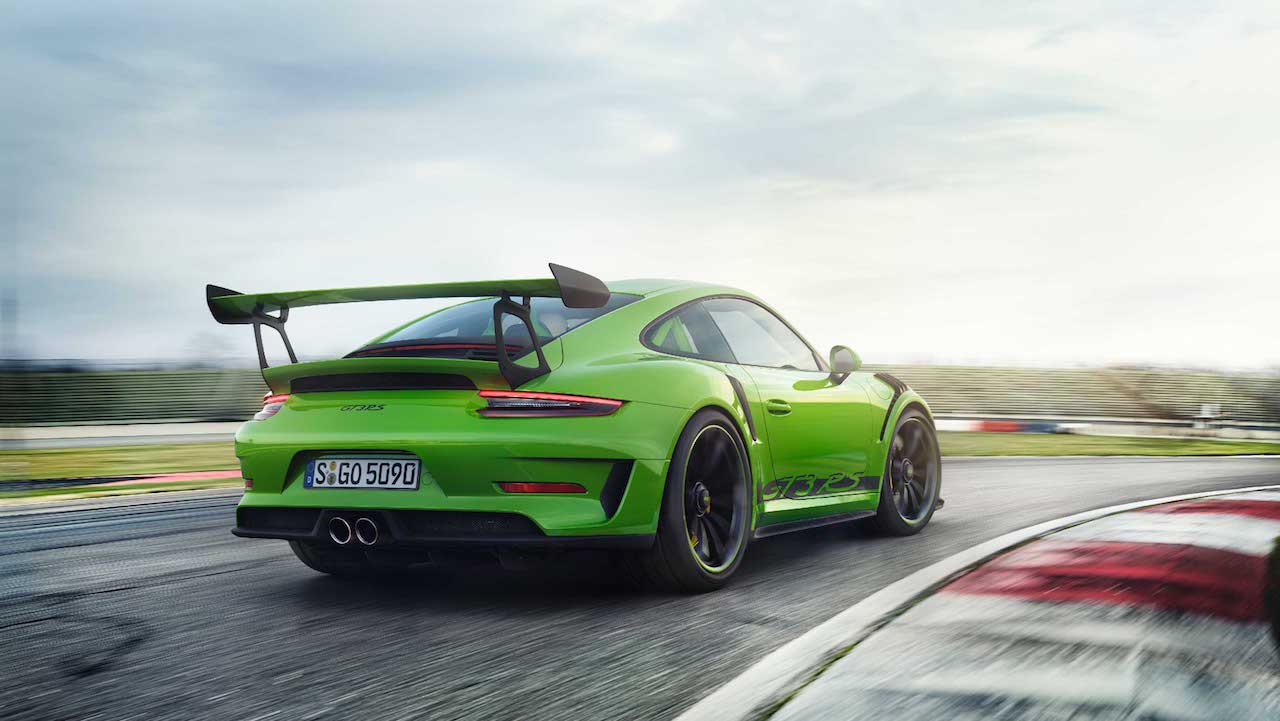 2018 Porsche 911 Turbo S Exclusive Series at the IAA 2017
The 2018 Porsche 911 GT3 RS takes only 3.2 seconds to accelerate from 0 to 100 km/h, 0.2 seconds less than before. The top speed, however, has reduced by 6 km/h to 312 km/h. Porsche will commence deliveries of the new model in Germany in April. The company is yet to reveal when the deliveries in India will begin.